NATO is not taking any practical steps to restore military contacts with Russia, reports
RIA News
statement of the permanent representative at the alliance of Alexander Grushko.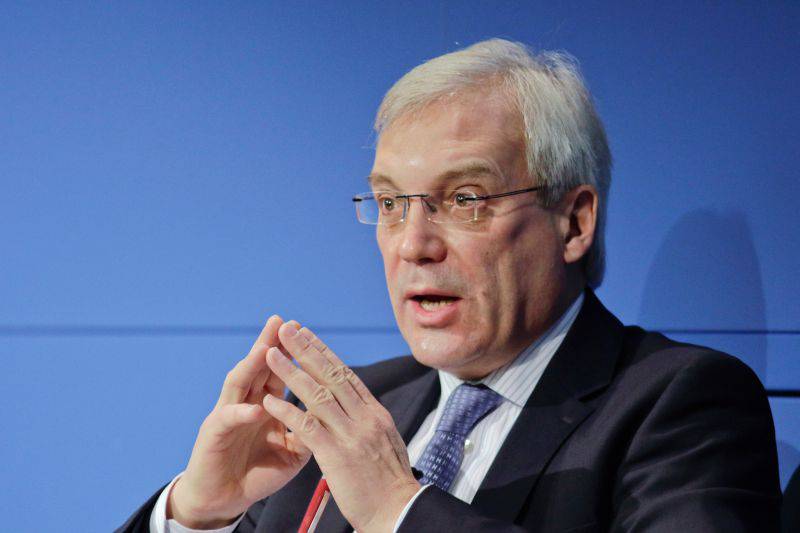 "As for the calls for greater transparency and predictability in the implementation of the military activities of Russia and NATO, they hang in the air. After all, it was the alliance that decided to sever military contacts and in practical terms does nothing to restore them, "Grushko said, commenting on the results of an emergency meeting of the NATO Council, convened at the request of Turkey.
"Today's meeting of the NATO Council could be a moment of truth for the alliance - after all, one of the key allies shot down a Russian aircraft participating in international efforts to combat terrorism. However, the moment of truth did not work out, "he said.
Grushko noted that "in the statement of the NATO Secretary General there is not a hint of condemnation of the Turkish attack on our aircraft, which did not represent and could not pose any threat to the security of Turkey and was located in Syrian airspace."
"There were no words of sympathy and regret in connection with the death of Russian servicemen who performed their duty in the fight against terrorism. But again there are indications of allegedly dangerous military activities of the Russian Aerospace Forces ",
he stated.
According to the Permanent Representative, "Ankara achieved its goal - hiding behind the notorious allied solidarity, forced the alliance to justify its illegal actions, which not only undermine the common efforts in fighting the IG, but also created security risks for the countries associated with Turkey and allied obligations".
"This has once again confirmed that NATO is not guided by the principles that its representatives like to argue about, but by political expediency," Grushko said. "And this fact can hardly be covered by outwardly politically correct calls for" calm and de-escalation. "