The strike inflicted by the Turkish Air Force on the Russian Su-24 bomber, whose crew acted within the framework of the anti-terrorist mission in Syria, is vigorously discussed in various countries around the world. A truly vivid reaction to what happened is observed in Greece. Despite the fact that the Greeks and Turks seem to represent one bloc - NATO - the Greek position is clearly far from being able to pat Erdogan in this situation. Frankly, the Greeks and previously could hardly be considered the clear allies of Turkey in NATO, although the statute of the North Atlantic military bloc theoretically suggests otherwise.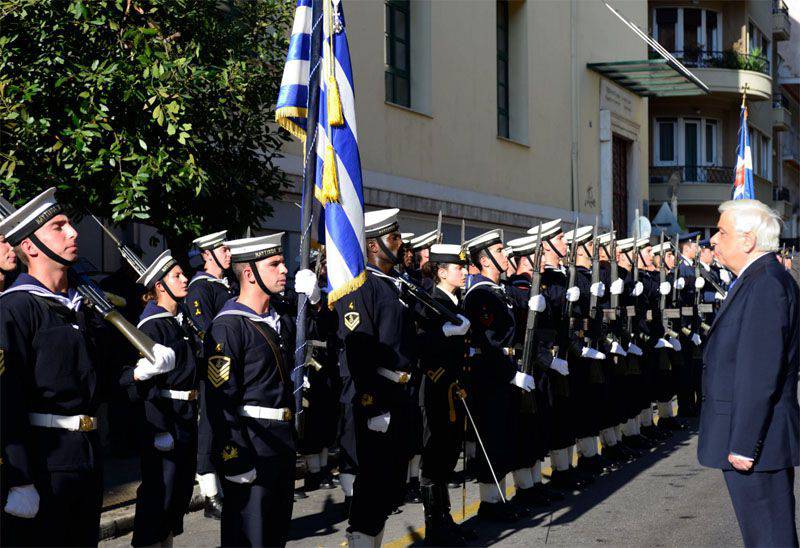 In the Greek edition
Protothema
actively discussing the question of why did the Turks suddenly become so fundamental in matters of flight
aviation
in border areas. From material:
Turkey for some reason never pays attention to subtleties when it systematically violates the airspace of Greece.
Moreover, not so long ago, the Greek Defense Minister proposed to build a NATO military base on one of the Greek islands during a meeting as part of NATO with the sole purpose: so that the military could record how many times Turkish military aircraft violated Greek airspace and report to Brussels.
In the General Staff of the Armed Forces of Greece, statistics are given on the truly astronomical number of violations of the Greek air lines by Turkish Air Force aircraft. So, according to the results of 10 months of the current year, Turkish aircraft violated the airspace of Greece (attention!) 1233 times (it turns out, several times a day)! Of these, 31 once Turkish aircraft allowed themselves to fly over the Greek land.
According to the apt expression of the Greek journalists, the Turkish Air Force would have reduced the number of planes to zero if Greek air defense forces shot down military planes every time they violated Greek airspace ...
The Greek Foreign Ministry sent a statement to the Foreign Ministry of the Russian Federation stating that it considers Turkey's actions against the Russian aircraft "unfriendly and contrary to the principles of the fight against terrorism."
Recall that, according to the Ministry of Defense of the Russian Federation, Su-24 RF Aerospace Force was shot down over the territory of Syria.