On the international day of solidarity with the Palestinian people (established in 1977 d), the UN General Assembly called on Israel to free the West Bank and the Gaza Strip and immediately adopted 4 resolutions, reports
RIA News
.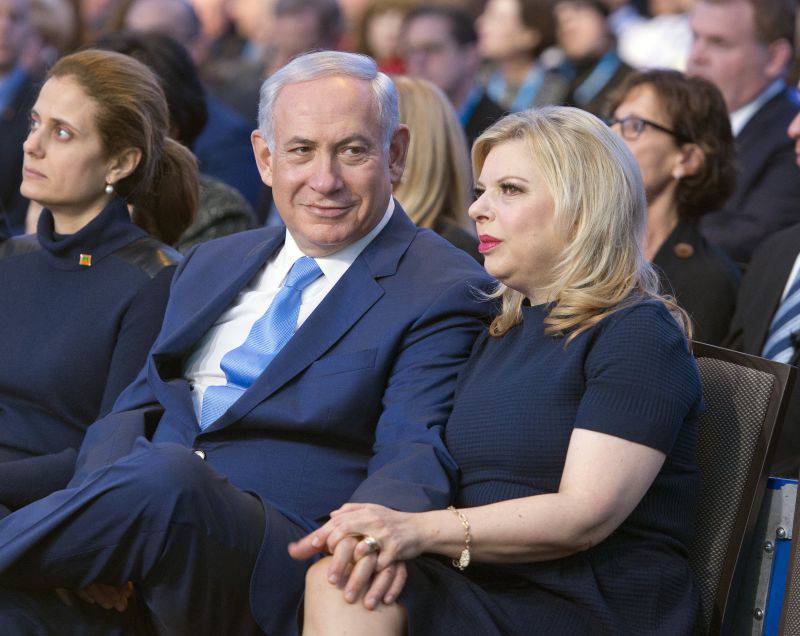 Israeli Prime Minister Benjamin Netanyahu and his wife Sarah. Washington, 10 November.
Israel did not support any of the adopted resolutions. The United States and Canada voted with him "against".
Russia supported all the documents put to a vote.
The General Assembly called for "to ensure the withdrawal of Israel from the Palestinian territory occupied since 1967, including East Jerusalem."
The resolution "Peaceful settlement of the question of Palestine" recognizes the "illegality of Israeli actions aimed at changing the status of Jerusalem, including the construction and expansion of settlements, the demolition of houses, the eviction of Palestinian residents."
The General Assembly notes in the resolution "the extremely disastrous consequences of Israeli policies, decisions and settlement activities in the Occupied Palestinian Territory, including East Jerusalem" and expresses concern "in connection with all acts of violence and intimidation and provocative actions by Israeli settlers against Palestinian civilians , including children, and Palestinian property. "
The paper stresses that "the conflict in and around Gaza in July-August 2014 led to thousands of dead and wounded among Palestinian civilians".
Reflected in the resolution and the recent clashes on the Temple Mount. In this regard, the World Organization called upon Israel "to respect the historical status quo in the sacred places of Jerusalem, including Haram al-Sharif, and immediately make serious efforts to ease tensions."
For a complete settlement of the conflict, negotiations are proposed, "based on clear parameters and having a fixed time frame, with the support of the United States, the EU, Russia and the UN as members of the Quartet, as well as the League of Arab States and all other interested states."
It is noted that "the UN Security Council confirmed this vision of the region in which the two states - Israel and Palestine - live side by side within secure and recognized borders."