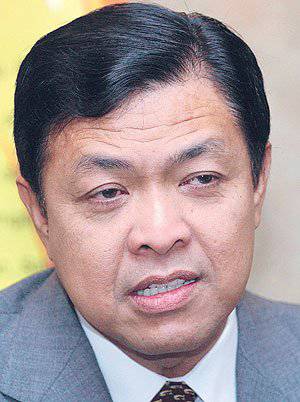 The Sun Daily on Friday reported that the Assistant Head of the Ministry of Defense of Malaysia, Datuk Seri Ahmad Zahid Hamidi, denied that the minister had visited Russia to sign contracts for the supply of fighters. The assistant minister stated in writing that Zahid actually stayed in the Russian Federation at the invitation of the Russian government. "This visit has been delayed for quite a while. It was not supposed that the minister would sign any agreements, "the statement said.
To confirm the information that during the visit there were any negotiations, the press secretary refused.
This refutation was a response to the retelling of a note in Izvestia, a common RIA "
News
". In a release on Tuesday, the newspaper, citing an anonymous source, reported that on November 15, Zahid, during a visit to Irkutsk, would probably sign a contract for the purchase of eighteen Su-30MKM fighters. This information has caused this commotion, claims The Sun, and has caused the need for denial.
Note that the head of the defense department of Malaysia did indeed visit the plant in Irkutsk, however, on Wednesday 16 in November, and not on Tuesday, as reported by the publication. There were no plans to sign any contracts and transactions during the visit, and it was not signed. Elena Fedorova, a spokeswoman for Irkut Corporation, stressed that the company officially denied signing a contract scheduled for the 15 number. The visit was introductory. Zahid inspected the production, and also showed a particular interest in the Yak-130 UBS. The Minister was pleased with what he saw and spoke very warmly about the meeting.
In addition to information about signing the contract, the newspaper reported that "the cost of one aircraft with subsequent after-sales service will be approximately $ 50 million." However, it must be borne in mind that the cost depends on many factors - weapons, technical person, many other points. In addition, Malaysia is very interested in developing its industry through the participation of Malaysian companies in the joint implementation of contracts of this kind. Details of possible options for cooperation and other offset in the field
aviation
today are not at all obvious. In this regard, it is impossible to name any specific prices for Malaysia for the new version of the Su-30MKM.
Also noteworthy is the illustration that provides the "Izvestia" note on their website. Despite the reader's commentary, the Su-35 w / o 901 with "Middle Eastern" camouflage has been placed on it for a week already, and it's obviously single, not double as indicated in the signature.