Government forces with the support of the Syrian militia during the day occupied a number of strategic heights in the north-west of Lattakia and liberated 9 villages, reports
RIA News
message agency SANA.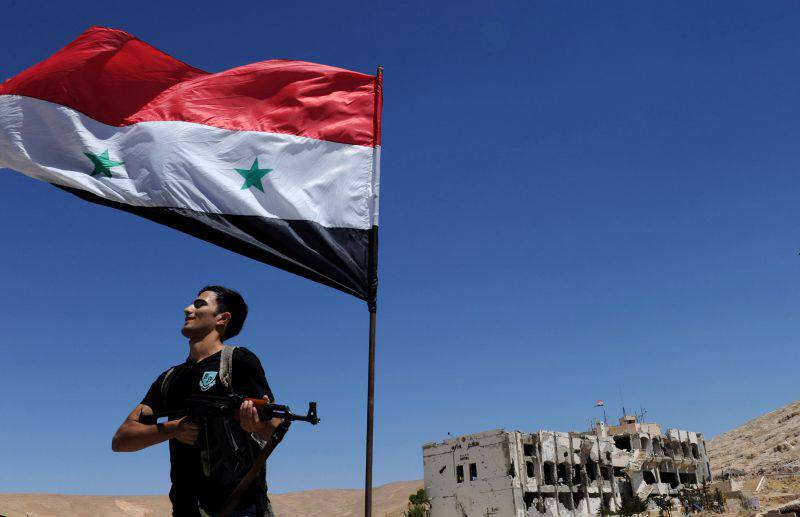 "The army and the militia took the strategically important heights of Kitf al-Gader and al-Mlyuh in the south-east of Aleppo ... Fighting resumed in the evening and in the south-west of the province. 9 villages under control and a number of heights in the Jib al-Ahmar area, "a military source told the agency.
"In the course of the special operation, a large number of terrorists from various factions, including foreign mercenaries, were eliminated. The fighting continues in the southwest of Aleppo province 30 kilometers from the Turkish border, "he said.
According to another source, the Syrian army "liberated from the militants all the settlements around the Kuveiris air base in Aleppo."
Help Agency:
"The heights in Jib al-Ahmar are considered strategic because of their proximity to the city of Salma, which is considered to be the main stronghold of the Dzhebhat al-Nusra terrorist group in the north of Latakia. On the other side of the heights is the road leading to the terrorists-captured city of Jisr al-Shugur, Idlib Province Taking full control of the mountainous wooded area of ​​Jib-al-Ahmar and the offensive in the north-east of the province of Aleppo will allow troops and militia to come as close as possible to Salme from several sides. "