The Obama administration believes that the Russian plane was shot down over the territory of Syria, reports
TASS
Reuters report.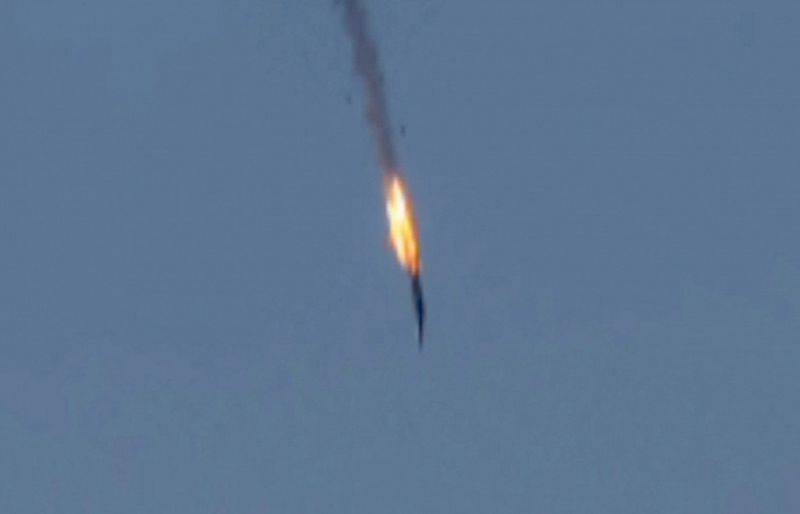 The White House believes that "the Russian plane was shot down in Syrian airspace after a brief entry into Turkish airspace," a source in the US administration told the agency.
According to him,
"This position is based on the detected heat trace of the aircraft"
.
Earlier, Barack Obama had a telephone conversation with the President of Turkey. Here is how Erdogan's office described him:
"During the conversation, the topic of a Russian aircraft shot down by Turkey, which violated Turkish airspace, was discussed. The US president said that the US and NATO support Turkey's right to defend its national sovereignty. President Erdogan and President Obama reported on the convergence of their views on the need for measures to prevent repetition of the incident and the importance of reducing tensions. "
NATO Secretary General Stoltenberg, as you know, called on the parties to "calm and de-escalate." What he really thinks about the incident is unknown, but according to the results of the Alliance Council, he told reporters that he was inclined to believe the Turkish allies.
"In the statement of the NATO Secretary General, there is not a hint of condemnation of the Turkish attack on our aircraft, which did not represent and could not pose any threat to the security of Turkey and was in Syrian airspace. There were no words of sympathy and regret in connection with the death of Russian servicemen who were fulfilling their duty in the fight against terrorism ",
commented on the words of the Secretary General of the Permanent Representative of the Russian Federation to NATO, Alexander Grushko.
"Thus, it was once again confirmed that NATO is guided not by the principles that its representatives like to talk about, but by political expediency. And this fact can hardly be covered by outwardly politically correct calls for "calm and de-escalation," he said.