NATO Secretary General Jens Stoltenberg called for calm and de-escalation of the situation related to the incident with the Russian bomber Su-24, which was shot down on Tuesday by Turkish aircraft over the territory of Syria, reports
RIA News
.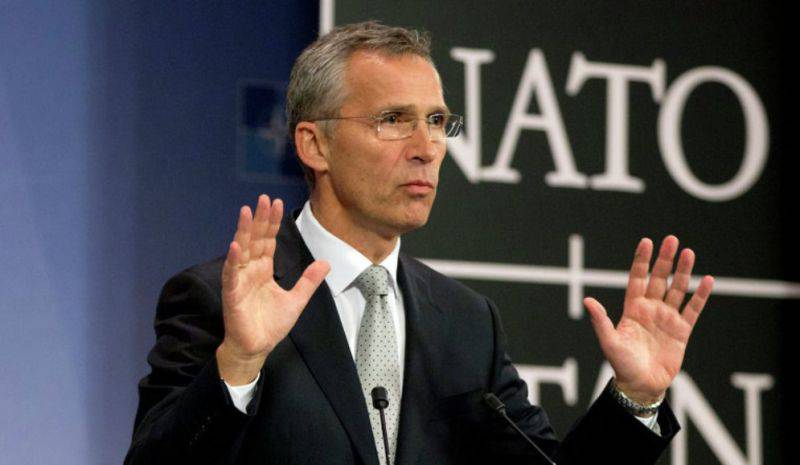 "I call for calm and de-escalation," said the Secretary General after an emergency meeting of the NATO Council.
The situation with the Russian aircraft is serious, and "requires that we all be careful and contribute to its de-escalation," he added.
"This is also one of the reasons why I welcome further contacts between Moscow and Ankara. There were contacts, and we welcome them to be even more so as to partially solve this particular incident, but also to continue working on developing and strengthening mechanisms in order to avoid such situations in the future, "said Stoltenberg.
"I would be careful to get too specific, into details. But I can confirm that the assessment we received from the allies coincides with what Turkey informed us earlier today, "
he said.
However, according to an agency source, this is Stoltenberg's private opinion, since it was not possible to work out a single decision at the Council itself.
"At the Council of NATO Permanent Representatives there were serious disagreements over the downed Russian plane. A number of representatives of member countries of the alliance were very cautious about Turkish complaints. Serious disagreements were, among other things, and according to the Turkish side, that the Russian military plane received more than twenty warnings, but there were only two, "- said the interlocutor of the RIA"
News
».
"In addition, according to sources, the audio recordings of the talks (Turkish pilots), transmitted by the representative of Turkey, are characterized as" very incomprehensible, "he added.
According to the source, Turkey
"I could not provide clear evidence of the violation of the border by a Russian plane."