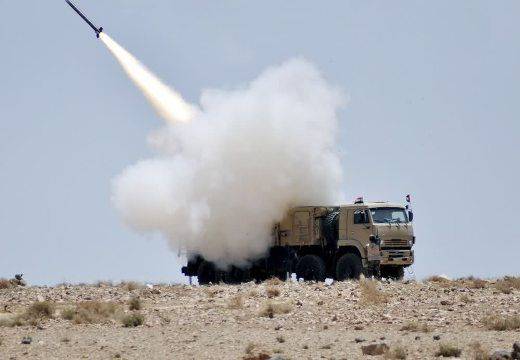 The Russian Pantsir-S1 self-propelled anti-aircraft missile-cannon complex (ZRPK) is currently considered to be one of the most advanced systems in its class. These complexes have already been tested not only by tests at various test sites in Russia, but also by real hostilities. It is the "Shell" that is credited with the destruction of the Turkish F-4 "Phantom" II fighter modernized in Israel in June 2012 in the sky of Syria.
The author of this publication for the first time saw a photo of a model complex in 1994 at an exhibition in Nizhny Novgorod. The demonstration of a promising product caused a real stir among foreign guests. In 1995, at the International Aviation and Space Salon in Zhukovsky, which he also visited, the real fighting machine was first introduced to the general public. True, then, externally and in terms of its technical characteristics, the Pantsir was significantly different from the current version. Even the car base was different, the complex was mounted on the four-axle Ural-5323.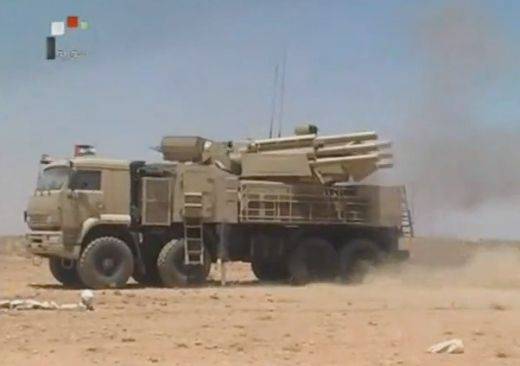 Currently, Pantsir-С1, in fact, is almost completely automated complex. Due to the presence of the latest combined weapons and a perfect integrated optical radar system
control weapons, ZRPK able to destroy their various missiles, including small targets, flying at a distance from 1200 to 20 000 m, and at a height from 15 to 15 000 m.
The guns are effective at a range of up to 4000 m and can reach aircraft at heights from 0 to 3000 m.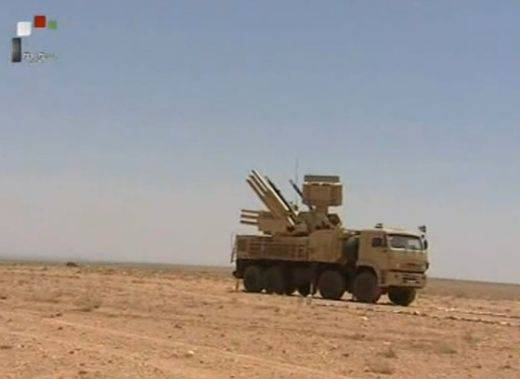 The maximum speed of the targeted targets is up to 1000 m / s. The complex can simultaneously hit 4 targets. All this rocket-cannon magnificence is served by a crew of just three people.
The characteristics of the complex impressed foreigners very much, and as a result there was even a queue of countries wishing to get this system at all.
The first country that actually tried this complex, which is called, in fact, was Syria. In total, according to the data published in the media, this state has received 2011 complexes and 36 missiles for them before 700, the year.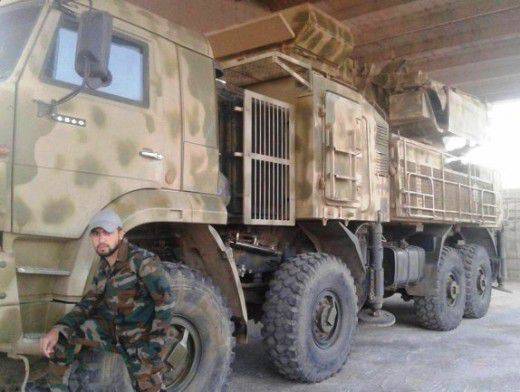 June 22 A Turkish F-4 Phantom II aircraft invaded the airspace of the Syrian Arab Republic. This winged car underwent a significant modernization at the plant of the company IAI (Israel) and was equipped with modern equipment, including a new complex of electronic countermeasures. However, the Syrians were able to simply detect this target, and after a few moments, the intruder aircraft turned into flaming debris.
Currently, the Pantsir-С1 complexes of the Russian army are guarding the sky in the area of ​​the Hmeymim Syrian airbase.