A draft resolution was registered in the Lithuanian parliament today, sponsored by deputies from conservative and liberal factions of the Sejm. The draft resolution assumes to recognize not only the Communist Party of the Soviet Union, but also the Lithuanian Communist Party as "a criminal organization and a performer of the genocide of the Lithuanian people".
The term "genocide of the Lithuanian people" caused an ambiguous reaction even within Lithuania itself. After all, if you look at the statistics, you can see the following picture: in 1940, the population of Lithuania was about 2,2 million people, by 1960, the population grew to 2,75 million, and in 1990, Lithuania already had 3,7 million. It turns out that the "genocide" in Lithuania was a truly unique phenomenon, because only during the "Lithuanian genocide" the population of the country (including ethnic Lithuanians) grew more than one and a half times ...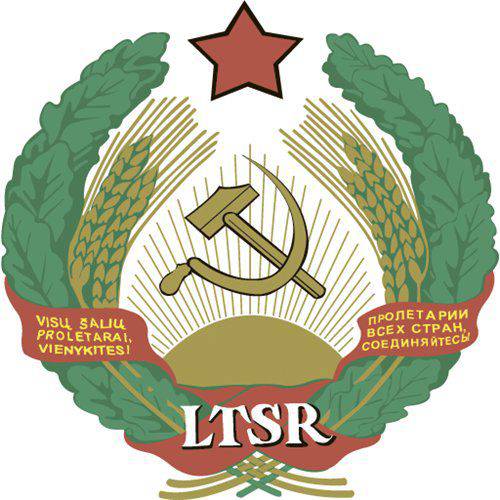 It is interesting that the Lithuanian liberals and conservatives do not consider their parties to be "criminal organizations", because during the 25 years they were at the helm of the Republic of Lithuania, its population decreased by almost 850 thousand people and returned to the mark of the year 1963.
Delphi
cites the text of the draft resolution of the Seimas of Lithuania:
(The Sejm) states that the Communist Party of Lithuania during the Soviet occupation (1940 – 1941 and 1944 – 1990) established a dictatorship in the country, functioned as a submissive and enterprising spokesman and implementer of the CPSU's will as a regional organization, and was also responsible for the following measures of the occupation authorities of the USSR: the genocide of the inhabitants of Lithuania, crimes against humanity, mass repressions, terror, punitive actions, deportations, the destruction of Lithuanian freedom fighters, including civilians, imprisonment and torture regime, sovietization, total theft - nationalization, appropriation, nationalization and confiscation, collectivization, impoverishment, forced emigration, mobilization into the Soviet army, assimilation, russification, colonization, unification of the planned economy with the economy of the Soviet Union, militarization, atheization, censorship, destruction of monuments culture and religion, spiritual oppression, espionage and rejection of basic human rights and freedoms.
And about how many monuments have been destroyed by the authorities in the "new" Lithuania, how many Lithuanians are forced to move abroad in search of work, how the rights of Russian-speaking citizens are being violated, the Seimas deputies decided not to recall for their own convenience?