The decision of the Turkish authorities to shoot down the Russian bomber Su-24 was commented in the Pentagon. It should be recalled that some time ago, Russian President Vladimir Putin noted that the Turkish Air Force shot down a Russian plane involved in the counterterrorist operation in Syria, although the Russian side had previously agreed with the Americans to coordinate actions to prevent any incidents in the air (and Turkey is a member of NATO and US ally).
The Pentagon's response is more like trying to justify it. According to the official representative of the US military, Turkey in this situation did not act within the framework of the American coalition. But the representative of the US defense department was immediately asked: when Turkey managed to withdraw from the American coalition to fight terrorism, after all, Erdogan himself had previously stated that the Turkish armed forces belong to coalition structures together with the United States.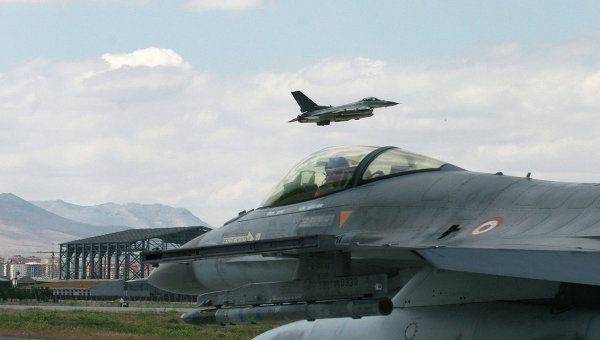 RIA News
cites the text of a statement by Lieutenant Colonel Michel Baldanza, a Pentagon representative. She stated the following:
Turkey is part of the coalition. However, we believe that all countries have the right to control and protect their airspace. These actions were undertaken by Turkey in this direction and, therefore, are not actions within the coalition.
Declaring that Turkey had the right to protect its airspace, the Pentagon does not confirm the statement made by the representative of the General Staff of the Turkish Armed Forces that the Su-24 of the Russian Federation Air Force was in Turkish airspace.
From the statement of the representative of the Pentagon Steve Warren:
The incident occurred at the border, that's all I can tell you. We are still trying to collect and analyze all the data.