In the Zvezdochka Ship Repair Center, the Tula nuclear submarine, which arrived at the plant for repair and modernization, will load the reactor core of the new design, reports
MIC
with reference to the plant representative Eugene Gladyshev.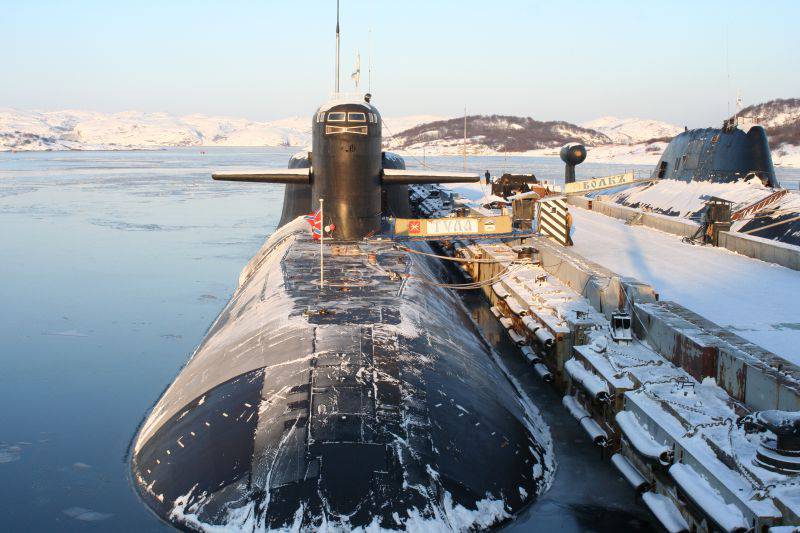 "Already after launching together with OKBM (Experimental Design Bureau of Mechanical Engineering) named after Afrikantov, shipbuilders will have to stories test loading of the reactor core of a new design »
- said Gladyshev.
According to him, "the equipment of the steam-turbine and steam-producing installations, navigator and rocket combat units, and radio engineering warheads is mainly to be repaired."
Gladyshev noted that "in the near future, all the contractual work to repair the bottom-sided fittings and survivability systems will be completed, and the hull structures will be restored."
In addition, the modernization of the submarine will be carried out. "So, to improve the technical parameters of the nuclear-powered icebreaker, they will replace the small hydroacoustic station, upgrade the towed antenna, install a modernized control system for the reactor operation," he said.
"Also for the first time on the submarine of this project they will introduce a novelty - a system of information support for the struggle for survivability," added Gladyshev.