The head of Russia's foreign affairs agency, Sergey Lavrov, canceled a previously scheduled visit to Turkey in connection with the striking of Turkish aircraft by airplanes against a Russian bomber, which carried out counter-terrorist actions in Syria. About this on his page in Facebook reports the official representative of the Russian Foreign Ministry Maria Zakharova:
The visit of the Russian delegation headed by S. Lavrov to Turkey has been canceled.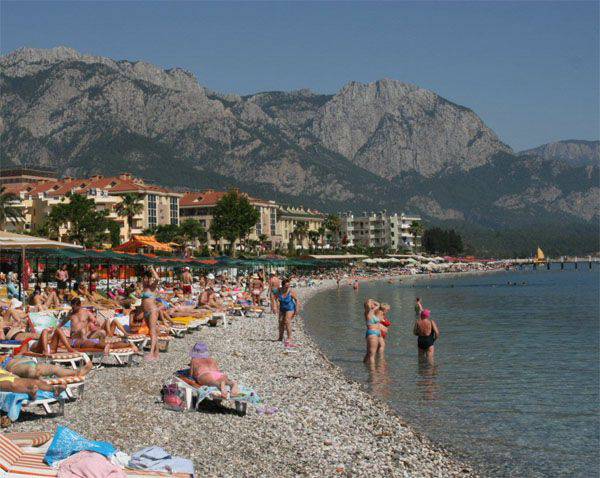 In addition, the Ministry of Foreign Affairs of the Russian Federation extends an appeal in which it urges Russian citizens to refuse to visit Turkey.
Indeed, it is unlikely that citizens of Russia can feel completely safe in the territory of the country, which by its actions has proved its participation in the support of international terrorism. It is worth recalling here that the support of international terrorism by the Turkish state did not begin today or even yesterday. Back in 90-ies, assorted fighters wounded in the North Caucasus were treated and rehabilitated in Turkey, from where they returned to the territory of the Russian Federation to participate in terrorist activities.
For reference: the number of Russians visiting Turkey annually averages 4,5 million. Russians bring to the Turkish budget about 12% of revenues from the whole "tourist pie", which is more than 3,3 billion dollars. Apparently, for the Turkish authorities, the support of ISIS militants looks like an economically more profitable enterprise, rather than attracting Russian tourists ...