Petro Poroshenko explained that his proposal to the Ukrainian Cabinet of Ministers to stop the freight communication with the Crimea is dictated solely by concern for the Crimean Tatars, the newspaper reports
Look
.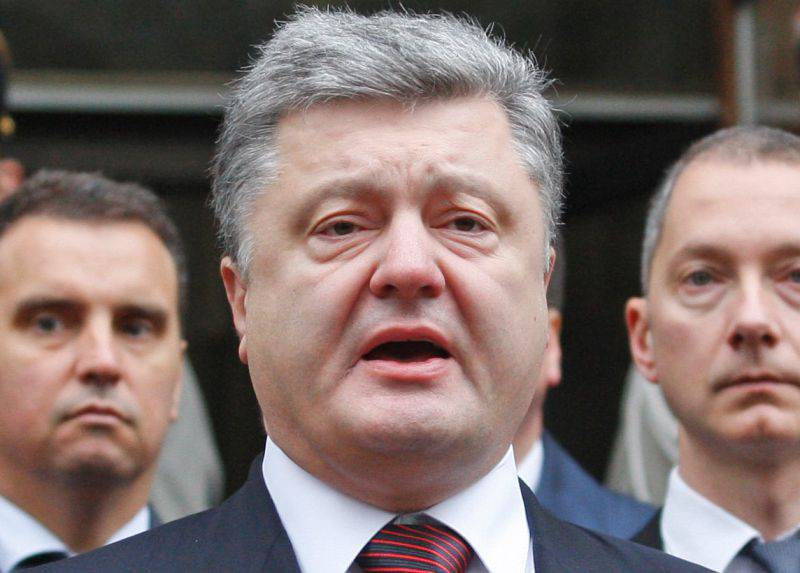 "The situation in Crimea worries us a lot, as hundreds of thousands of Ukrainians, including those of Crimean-Tatar origin, are now under severe pressure from the Russian authorities," Poroshenko quoted the press office of the presidential administration.
"We are not satisfied with the current status quo, when the occupying power neglects the basic rights of the Crimean Tatar people. As a consequence of this irresponsible behavior, we see a significant aggravation between social activists and the occupying authorities of the Crimea, "he said.
"According to Petro Poroshenko, precisely because of such a situation on the peninsula, he sent a letter to the Cabinet of Ministers in which he proposed to urgently set up a working group to comprehensively analyze the issue of stopping freight transport and goods turnover with Crimea and prepare a draft decision as well as the decision to ensure the temporary termination of the freight road and rail links. The President also expressed confidence that the issue of energy supply should be solved by a working group in conjunction with the above tasks. "
, Says the release.
We will remind, on Monday Poroshenko appealed to the government with a request to study the question of the termination of the freight traffic and goods turnover with the Crimea.
In turn, at an extraordinary meeting of the Cabinet of Ministers, Arseniy Yatsenyuk demanded that all persons guilty of signing a contract on the supply of electricity "to some incomprehensible Crimean Federal District" be brought to criminal or administrative responsibility.