The Ministry of Defense will finance the creation of a heavy exoskeleton and artificial intelligence for tracked robots, reports
TASS
Communication of the South-Western State University (SWSU, Kursk).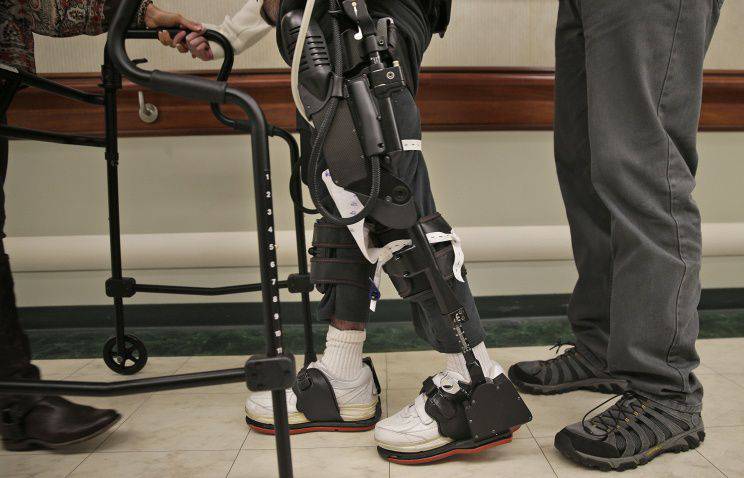 Archive photo
"A cooperation agreement will be signed between the South-Caucasian University and the Ministry of Defense," said the university's rector Sergey Yemelyanov, quoted by the press office. "The ministry is fully supervising these developments, which provides the university with additional funding, support for government agencies."
A prototype of a heavy exoskeleton may appear as early as next year. On the recommendation of the military, at first it will not be a combat version, but an apparatus for auxiliary work.
"We began to work out the possibility of using a heavy version of the exoskeleton for loading and unloading," said Andrei Yatsun, head of the UZSU robotic laboratory. "A soldier in the exoskeleton will be able to lift kg more by 80 than with his bare hands."
As for artificial intelligence for tracked platforms, he has already passed the first tests at the site. The system is being developed in the research and production center of the South-Caucasian University.
"After such a slight refinement, any tracked platforms with digital control signals can be equipped with such intelligent control systems, turning into robots, respectively," said center director Alexander Grivachev.
"With this system, the movement of technology is carried out with virtually no human assistance. The machine itself draws a digital map of the obstacles, after which the operator indicates the finish point, and the robot begins to move towards it. Human help may be needed only on the most difficult sections of the route, and ordinary obstacles, such as fallen trees, are driven around by the robot itself using sensors, recognizing them at a speed of more than 30 km / h, "he explained.