Last Friday, an operation against a radical group belonging to the Islamic Movement of Eastern Turkestan was completed in Xinjiang Uygur Autonomous Region (XUAR) of China, during which 28 bandits were destroyed, reports
Kommersant
With reference to the newspaper Xinjiang Daily.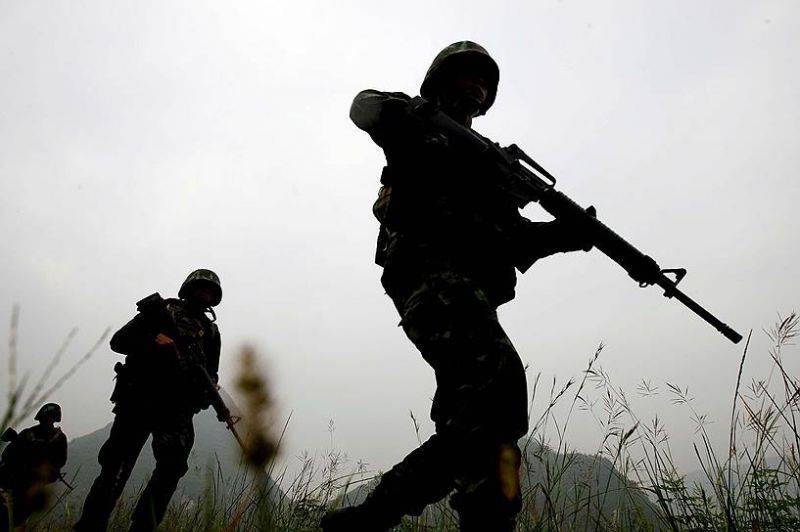 Militants who killed 50 people in September in a mine near the town of Aksu (XUAR) were smoked out of the cave with flamethrowers and grenades.
"After 56 days of searching in Xinjiang, a bloody terrorist gang, directly ruled by a foreign extremist group, was destroyed. 28 gangsters were destroyed, one surrendered, "writes a Chinese newspaper.
"A detachment of terrorists tracked down Chinese special forces as an eagle pursuing its prey. When a group of Uygur separatists was blocked in a cave, first they used gas and light-noise grenades against it, and then a flamethrower, "the publication said.
"The Uigurs are an ethnically close Uzbek minority in northwestern China. Some of their representatives demand the creation of an independent state of East Turkestan. The three main Uyghur organizations - the World Uyghur Congress, the East Turkestan Liberation Organization and the East Turkestan Islamic Movement (IDTF) - are fighting for self-determination of the XUAR. Beijing is accusing IDFT of carrying out at least 1992 of large-scale terrorist attacks that have killed hundreds of people since 17, "Kommersant explains.
After the November terrorist attacks in Paris, Xinhua announced that China is also a victim of terrorists. However, Western experts believe that the Chinese authorities themselves are to blame for the Uygur protests.
"The Uigurs oppose Chinese colonization, they would like to preserve their culture and get their share of the exploitation of natural resources," said Professor at the French University of Bordeaux-Montaigne Remy Caste. "Most of the attacks are unprepared outbursts of violence, their perpetrators have nothing to do with IG."