On the territory of Syria, Russian journalists came under fire. The incident occurred near the city of Salma. It is reported that the Russian reporters in three cars were moving toward the liberated Al-Zuayek strategic height some time ago by the Syrian military.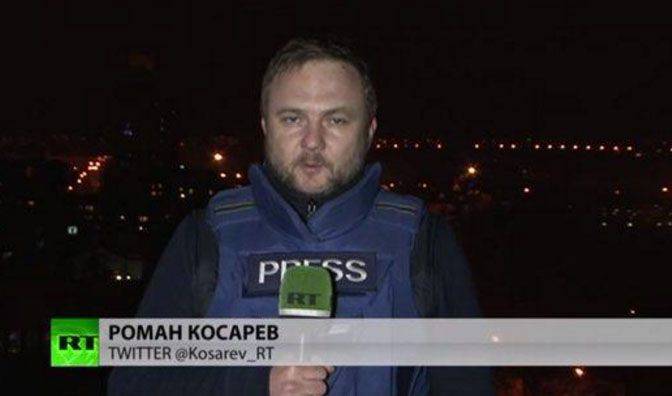 Information Agency
TASS
reports that the first car managed to slip through, and on the other two militants opened fire with mortars and anti-tank missile systems from Mount Nubi. According to the latest data, as a result of a rupture of an anti-tank missile in the immediate vicinity of the car, employees of the TV channel were injured
Russia Today
Roman Kosarev and Sargona Khadaya, as well as TASS correspondent Alexander Elistratov.
Press office
RT
:
An anti-tank missile exploded at the car with journalists. RT correspondent Roman Kosarev received a concussion.
RT Chief Editor Margarita Simonyan:
Two of our guys were injured in Syria. They are already safe at the doctors. Hold on cheerfully. Real brave front-line reporters
"Military Review" hopes that Russian journalists who came under fire in Syria, will quickly go on the mend.