NASA has signed an agreement with Aerojet Rocketdyn to resume the production of RS-25 rocket engines for the Space Launch System (SLS), transmits
Lenta.ru report
message of the press service of the company.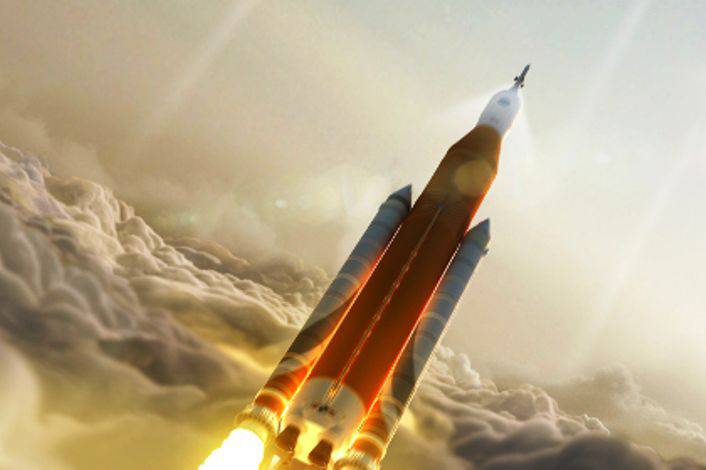 The contract value is about $ 1,16 billion, according to the time it is calculated until the end of September 2024. Under the agreement, it is planned to restart production of the RS-25 engine.
"Aerojet Rocketdyne is the main contractor for RS-25. - The first stage of the SLS rocket will be equipped with four engines of this model, - the report says. "Three liquid rocket engines for oxygen and hydrogen RS-25 were previously used in the Space Shuttle."
"Space Launch System is designed as the most powerful rocket in the world. Its perspective mission is to provide the start of a manned Martian expedition. The first test flight of the SLS is scheduled for 2018 year. Rocket carrying capacity is planned at the level of 70 tons, it will carry the Orion spacecraft in unmanned mode. In the future, this figure will be increased to a record 130 tons, "- the agency writes.
SLS is being developed as part of a contract between NASA and Boeing. With the help of this carrier, it is planned to launch the reusable Orion spacecraft, which in 2030 will deliver American astronauts to Mars.