A military plane crashed today in Syria near the Turkish border, reports
RIA News
Reuters report.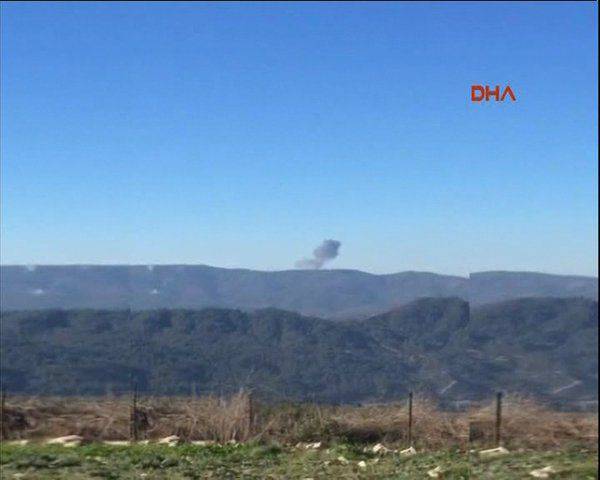 According to the agency, referring to the Turkish channel Haberturk TV, neither the type of aircraft, nor its belonging to any country, is yet unknown.
According to some reports, the pilots (pilot) managed to eject.
The information is contradictory. According to one version, the plane crashed on the border with Turkey, according to another - in the area of ​​Latakia.
According to a report from the Russian Ministry of Defense, "IN SYRIA ON THE BORDER WITH TURKEY, THE RUSSIAN PLANE SU-24 PLAYED DECLINED, EFFECTIVELY, AS A RESULT OF EARTH SHOT."
"Today, on the territory of Syria, allegedly as a result of shelling from the ground, a plane of a Russian air group in the Syrian Arab Republic Su-24 crashed," the Defense Ministry said in a statement.
"The plane was at an altitude of 6 thousands of meters. The fate of the pilots is specified. According to preliminary data, the pilots managed to eject. It also turns out the circumstances of the fall of the Russian aircraft. The Ministry of Defense notes that the entire flight time the aircraft was located solely over the territory of Syria. This is fixed by objective means of control. "