A letter was sent to Cyprus President Nikos Anastasiadis on behalf of the Cyprus Orthodox Human Rights Center. In the letter, the head of the organization, Marius Fotiu, and other members of the organization ask the president of the country to consider the possibility of placing a Russian military base on the island, which will allow them to resist possible inclinations from terrorist groups. Newspaper
"News"
reports that this document is available to the editors.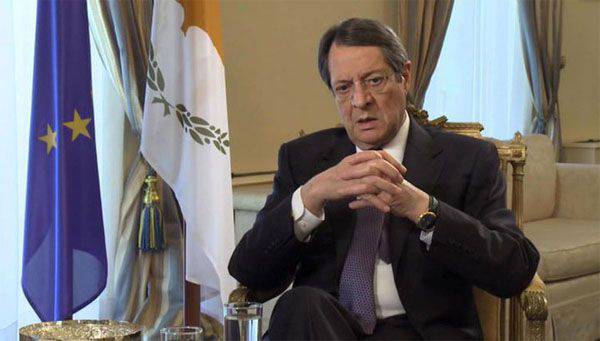 The motivation of representatives of the Cyprus Orthodox Human Rights Center is as follows: Cyprus from among all EU countries is closest to Syria, and there is a serious threat that extremists will choose Cyprus to carry out terrorist acts. The message says that the activists of the Orthodox center support the counter-terrorist operation carried out by Russia in Syria, and would like to have a strong and skillful comrade of the Cyprus army, as stated in the letter addressed to the country's president, "covered protective umbrella. "
It is reported that the Orthodox center of Cyprus began collecting signatures in support of its initiative.
The Ministry of Defense of the Russian Federation has not yet commented on the possibility of locating a military base in Cyprus.