France-Presse news agency reports that the planes that took off from the French aircraft carrier Charles de Gaulle attacked IG facilities in the province of Racca (Syria). Earlier it was published a message about the destruction of two objects of terrorists in Iraqi territory. From the material (translation
RIA News
):
Two Mirage-2000 fighters were involved in the mission. They were joined in Syria by four fighter Rafale aircraft carrier.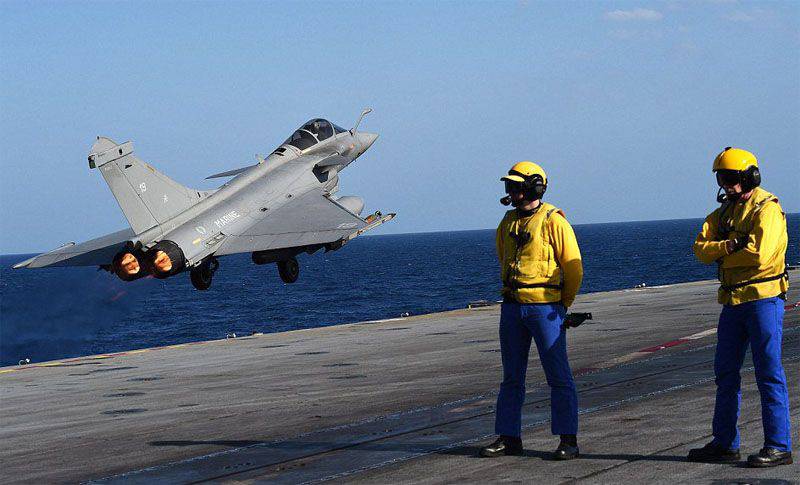 What exactly the objects of the terrorists were attacked by French aircraft, is not reported.
For reference: the team of the French aircraft carrier has about 1900 people. On board the French warship are the 18 fighters Rafale, 8 supersonic carrier-based attack aircraft Dassault Super-Etendard and two Hawkeye long-range radar detection aircraft.
According to French sources, the mission of Charles de Gaulle's Avinos off the coast of Syria will continue for at least four months.