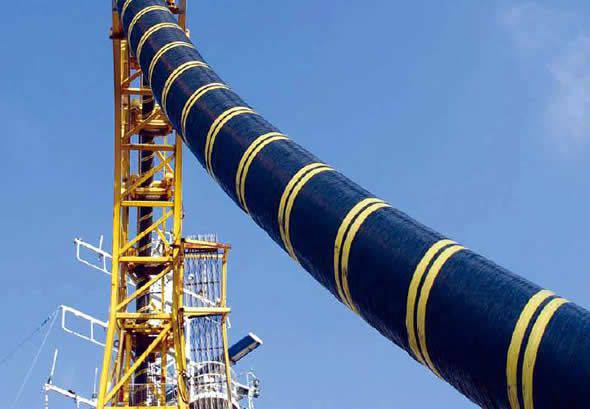 I do not want to repeat what many people are writing today. The blockade of the Crimea ... La-la-la ... Disconnected electricity ... La-la-la. Russia must force, restore, provide ... So much I have already heard enough about how defenseless we are before Ukrainian sanctions. Ukrainians wanted - we crawled on the belly. And the excuse is always ready. We do not have time for a short time to reformat created in the USSR.
What I will say now may come as a surprise to many readers. For those who, like me, is not an expert in energy. So, I just want the Crimea to be disconnected from the Ukrainian networks for as long as possible.
Exactly. And not because I want to check the resistance of the Crimean people. I already know it. God give us so that we have this. Not even because I don't want to beg the Nazis for a bit of light to the Russians. Yes, it really disgusts me. And I don't even want to, because any action of Ukraine in relation to the Crimea does not give rise to anything but hatred for Ukraine in Crimea.
Most journalists and commentators do not understand how the power supply system works. I did not understand either. And just like most, scratching his head. That did not have time to throw the cable. Now Crimeans endure again. I am quite a cruel person and absolutely not inclined to whining. To endure is to endure. The great goal without sacrifice is not achieved.
Only now I spoke with an ordinary power engineer and realized that we ... As it were more decently to say ... disoriented. We do not understand what's what. In terms of energy. So, about this very "what's what" I want to say a few words.
Gentlemen Russians, learn materiel. Disconnection of the Crimea from the unified energy supply system of Ukraine will not lead to the collapse of the Crimea, but to the complete destruction of this energy system.
We treat electricity like lard. Do not buy here, buy over there. Only it is impossible to transport energy. Well, not fat. In the box you will not put. We need wires and other transformers.
That is why it is incomprehensible to many. When Ukraine is forced to buy electricity from Russia, but at the same time it sells its Poland and other neighboring countries. How many questions have been asked on this topic. Why?
Yes, because there are boxes (in the sense, consumers), but there are no wires. Therefore, Ukrainian nuclear power plants are being exported. They were designed that way from the very beginning. But a third of Ukraine is simply not "tied" to them. They "hang" on deliveries from Russia. And so it was also conceived in the USSR.
It is clear that the klyat communists, who did not foresee the revival of independent Ukraine, are to blame for everything. And built as planned. For centuries. Nothing can be done now. In the current Ukrainian conditions, energy rigs are not only difficult to reverse, unrealistic.
What is the Crimea for the power supply system of Ukraine? This is a fairly decent market. Not sales, but just selling electricity. It is either there or not. Well, they did not come up with such batteries to save up stocks for parts of countries or regions. Well this is not gas, after all. Therefore, you can get electricity. But to put in a warehouse is unlikely. Or use, or ...
Only the reader who is not particularly interested is now thinking about whether the Tatars or the pravoseki who are all there will allow the power supply of the Crimea to be restored. Who will ask them? Believe me, any sneeze of all these "blockade" tomorrow will be so suppressed by the punitive battalions that the Crimean Tatars (living in the Crimea, and they just want to live and raise their children) already punish any "leaders of the Crimean Tatar people" will need.
Here it is clear that everything that happened with the cessation of the supply of electricity to the Crimea was done with the tacit approval of Kiev. But rake, gentlemen and comrades, rake!
At present, two Ukrainian NPPs are forced to reduce the load on almost critical values. This is the order of 600 megawatts. If you continue to "block" in the same mode, then after three or four days you can begin to perform "To the death of heroes ..." already the entire power system of Ukraine. Worn-up nuclear power units can simply not withstand extreme sports.
And what can end the extreme mode for nuclear power plants, we already remember for a long time. And, by the way, on the example of the Ukrainian events.
So, I am only for ... Hai live Ukraine is independent. And not just hi, but hi with all the consequences.
Crimeans in front of knives and machine guns on their knees did not stand, and only a couple of days and so will live. But to save Ukraine from idiots somehow got sick. I never considered suicides heroes. Cowards who run from the problems they often created. Ukrainians are probably good people. Probably smart and kind. Only I saw the last of these in the movies in 50's films.
And the Crimeans only wish patience. Little is left until the moment when our electric worm crawls over the sea and waves its tail (?) Towards Ukraine.
And what, tell, then you will do, Square? Energomaydan stir up? Oh well...