Indonesia decided to join the South Korean project "KF-X - Porame" to create a new fighter, despite the ongoing disputes around it and the hazy prospects of the development itself, reports
Rossiyskaya Gazeta
.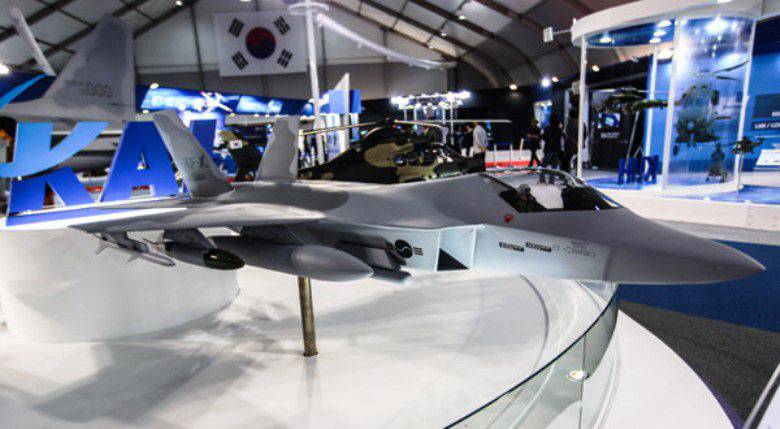 The publication reminds that South Korea recently decided to implement the project.
"The fighter must have two engines, possess some elements of the stealth technology and surpass the Korean Air Force's KF-16 main machine in combat performance," the newspaper writes. Total plans to build 120 such machines. Total expenses should exceed $ 20 billion. This amount includes development, which will cost $ 8 billion.
Seoul is hoping for help from the concern Lockheed Martin, which promised to provide 25 key technologies. The Koreans were confident that they would receive these technologies in exchange for their commitment to American technology - Lockheed Martin got the contract for the delivery of forty F-35 fighter jets to Seoul.
However, the concern recently notified Korea that it cannot transfer 4 from 25 to the promised technologies. And they turned out to be extremely important for the development of a new aircraft.
However, this did not frighten Indonesia. Yesterday, its defense concern PTDI signed a cooperation agreement with the South Korean company Korea Aerospace Industries (KAI), according to which the Indonesian company pledged to pay 20% of the amount needed to develop an experienced aircraft. That is, we are talking about about $ 1,5 billion.
The agreements provide for the participation of Indonesians "in the development of the new fighter, the production of some components, as well as the receipt of technical information and one prototype fighter," the publication said.
All the formalities of the participation of the Indonesian side in the project will be clarified before the end of the year when another contract is signed - already with the South Korean Defense Development Program Agency, which is responsible for implementing the KF-X project in combination.
Although Indonesia from the very beginning showed interest in the development, many experts expressed the view that it could refuse to participate in the project against the background of serious difficulties that had arisen. But, apparently, the Indonesians raised the hype about the technology did not bother. Such a move by Jakarta very much pleased the Koreans, who said that the new investments "would give the project a new impetus."