Representatives of the Ministry of Defense of the Donetsk People's Republic report that over the past day 23 cases of shelling the territory of the republic from the standpoint of positions of the Ukrainian security officials were noted.
Donetsk Agency News
writes that as a result of the shelling, two servicemen of the DPR army were injured.
The message says that more than a hundred mines were fired from the Ukrainian positions, as well as
tank
shells. According to the DPR Ministry of Defense, the settlements of Spartak, Lozovoe, Zhabichevo, Novosyolovka were bombarded. The territory of the Donetsk airport was again shelled.
Last night, the Ukrainian security forces attacked the western outskirts of Gorlovka. From tank guns were beaten on the village of Broad Beam. Representatives of the delegation of German parliamentarians who are on a visit to the DPR on these days say that they have seen the shelling of the outskirts of Gorlovka with their own eyes and heard the sounds of explosive ordnance.
By the Ukrainian military, performing the criminal orders of Kiev, through the media turned the deputy head of the corps of the Ministry of Defense of the DPR, Eduard Basurin.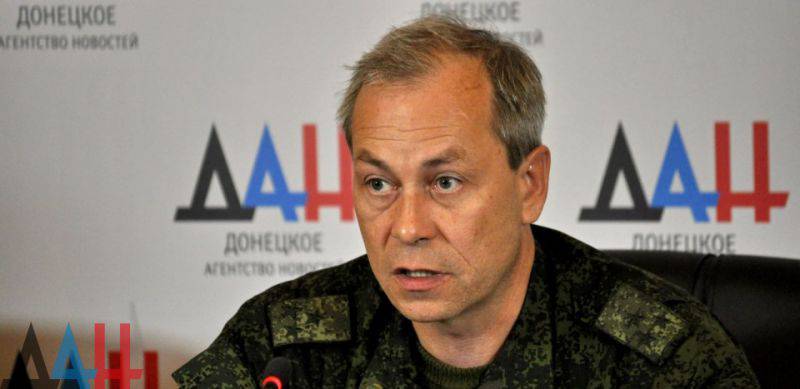 He is quoted
DAN
:
I urge the Ukrainian military to sabotage the criminal orders of the fascist command, and the leadership of Ukraine and the command of the Armed Forces of Ukraine to abandon their aggressive intentions towards the Donetsk People's Republic and to make every effort to resolve the conflict peacefully. Otherwise, punitive waiting international military tribunal.