On the air of the Ukrainian TV channel
«112»
Ilya Kiva, who is in the position of the head of the unit on countering drug-related crime at the Ministry of Internal Affairs, said that in the Kherson region "they had to strengthen security measures" on the border with the Crimea. According to Kiva, the Russian troops "came very close to the direct line of contact." Contact whom with whom or what with what? Is the contact between the terrorists Islyamov and Dzhemilev with power lines? ..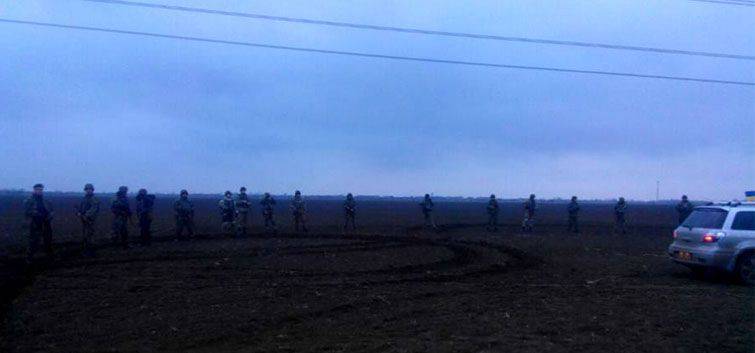 Kiva:
In terms of the structure of the Ministry of Internal Affairs, patrols have been intensified, patrols have been strengthened, this is due to the fact that during the period of the fall of the supports and the undermining of the supports, the Russian troops came close to the straight line of contact. The Grad jet systems were fitted, and this is practically in all three directions.
Kiva claims that Russian troops are on full alert.
Kiva:
Therefore, in this case, we try to be ready. We know that Russian troops have already fitted
Tanks
- about 12 tanks came close to the line of contact, and one of the possible scenarios is to prevent them from perceiving this energy blockade as the reason for the introduction and advancement of Russian troops in Ukraine.
As you can see, Ukrainian officials themselves are far from stormy joy at the pylons of electricity transmission lines that were blown up by the radicals and leading to electricity on the Crimean peninsula. From the words of Kiva, it can be understood that the bureaucratic apparatus is now clearly afraid of Russia's response in case the power supply by the Ukrainian side is not restored. And if initially svidomaya part of the Ukrainian public shouted "bravo!" Islamov-Dzhemilev's "activists", then after Kiva's statement, notes appeared on social networks about "the next intrigues of the Kremlin" ...
Meanwhile, the "professional Crimean Tatar" Mustafa Dzhemilev in an interview with the Ukrainian portal
Liga.net
stated that the "activists" will allow repair brigades only to those transmission lines that are not included in the system of providing electricity to the Crimea.
It should be recalled that as a result of the terrorist attack, organized in the Kherson region by persons calling themselves "patriots of Ukraine", the power supply was broken not only in the Crimea, but also in the Kherson region itself. According to the official representative of Ukrenergo, the region is close to rolling blackouts. Without electricity in the Kherson region there are more than 70 thousand people.