The British The Telegraph writes that official London sent appeals to NATO allies with a request to assist "in the search for a Russian submarine." The appeal says that the Russian submarine was allegedly "spotted" about 10 days ago not far from the Scottish shores.
В
The Telegraph
reportedly responded to the British request by American, Canadian and French partners. In the area of ​​"detection of the Russian submarine" at the moment are the ships of the British Navy (including the "Sutherland" - HMS "Sutherland"), as well as patrol aircraft of Canada, the United States and France.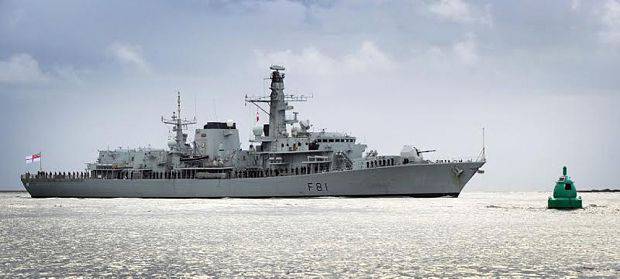 It does not say whether London is counting on the fact that if the Russian submarine was located somewhere in the Scottish coast area, she certainly decided to wait until the special operation of Britain, Canada, France and the United States begins in the area ...
From the message of the official representative of the Ministry of Defense of Britain:
We can confirm that the Allied Marine Patrol
aviation
temporarily based on the Lossimuth Air Force base, for a limited period of time carries out joint activities with the Royal
fleet
(Britain). We will not discuss the details of the maritime operation.
Apparently, the details will have to turn to the "knowledgeable business" of the Swedish naval officers, for whom ineffectual searches for Russian submarines are already becoming commonplace.
In the British press, referring to the opinion of local experts, they write that, most likely, "the Russian boat was sent to monitor the objects of the nuclear Trident complex", which included the British nuclear submarines 4.