According to the prosecutor of the Chechen Republic Sharpuddi Abdul-Kadyrov, 292 has opened criminal cases in the region against individuals who have joined the Islamic State terrorist group. The prosecutor told the head of the republic Ramzan Kadyrov about this, and Kadyrov, in turn, shared information using social networks. Information from the page of Ramzan Kadyrov "Vkontakte":
Today I met with the Prosecutor of the Czech Republic Sharpuddi Abdul-Kadyrov. He, as a coordinator of the activities of law enforcement agencies in the fight against crime, reported on the results of work on countering terrorism and extremism. In particular, they touched upon the issues of prevention of participation of residents of the republic in the ranks of the Iblis "state" (as Ramzan Kadyrov calls ISIS - comment "IN") in Syria. The prosecutor noted that all known facts of participation have been registered and there is a pre-investigation check on them. As of November 2015 of the year, 292 criminal proceedings were instituted against 311 persons (several people are involved in one case - "VO"). Thanks to the measures taken by state and local authorities, the outflow of young people to Syria is minimized. I especially emphasized that positions in this direction should be increased. I instructed the prosecutor of the republic to prepare a report for an extraordinary meeting of the anti-terrorism committee under my chairmanship on this topic.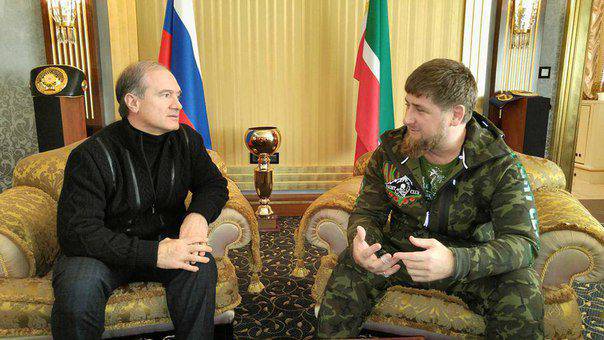 It should be noted that the republics of the North Caucasus occupy the first positions in the sad list of those regions of Russia in which local people are adjacent to ISIS after the recruiting campaigns by the emissaries of terrorists and can go to war in Syria or find themselves in the so-called "temporarily sleeping cells" in the territory of Russia .