British Prime Minister David Cameron will present in the parliament a renewed defense strategy of the country where, as expected, the main topic will be the fight against terrorism, the newspaper Telegraph writes.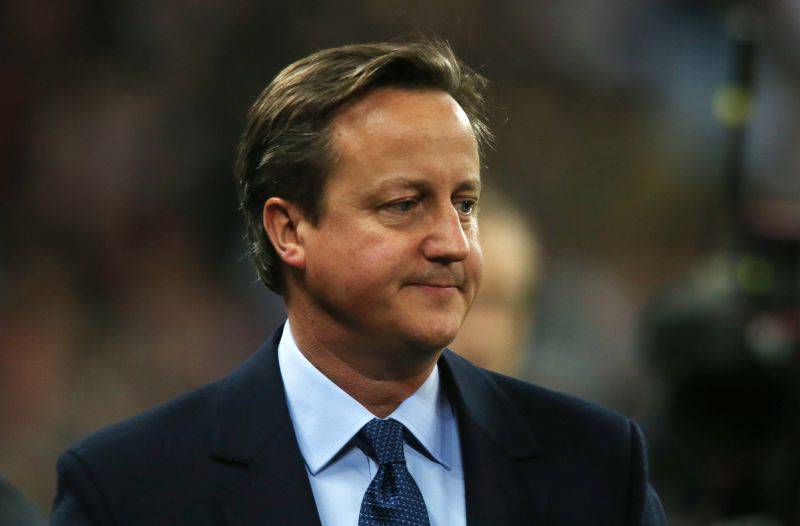 "Britain intends to spend more than 178 billions of pounds on weapons in the next 10 years to protect against the threat of terrorism. The funds will be directed to military equipment, including the new squadron of Typhoon combat aircraft, 39 stealth fighters, nine aircraft capable of detecting foreign submarines and protecting their own, and a new generation of UAVs, "the article says.
RIA News
.
It is also planned to create 2-x shock response brigades of up to 5 thousand people each.
"All these measures are aimed at protecting against terrorist threats and, above all, the IS," Cameron noted earlier. "IG is a direct threat to our security."
Recently, British Chancellor George Osborne told reporters that "the head of government will announce in a strategy to buy 138 fighters for 12 billions of pounds sterling."
According to him, "these investments will provide Britain with the second potential after the United States, combat potential, resources to fight the" Islamic state "and other extremist groups."
In addition, the fund for combating terrorism will be increased by a third, its resources will amount to £ 15 billion.
It is also expected to increase funding for special services, including intelligence services MI5 and MI6. Annual funding will be £ 2bn., While the intelligence agencies will be increased by 15%.
The publication claims that after two weeks Britain will be able to join the operation in Syria. Everything will depend on the decision of the parliament, which will consider this issue in the next few days.
According to the Sunday Times, "the first fighters can launch air attacks on terrorists within a few hours after the approval of the bill."
Previously, Cameron was not able to get parliamentary permission to strike at terrorist facilities in Syria, but recent terrorist attacks by Islamists in a number of countries can change the mood of lawmakers.