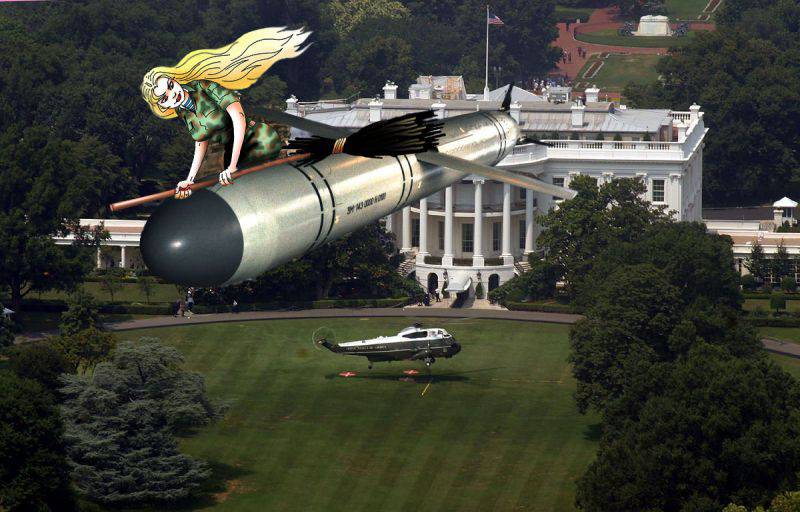 I was born quite recently, in March 2015, in my native factory in the Ural city of Yekaterinburg. My twin sisters that day came into the world a lot more. On this occasion there was a rally and a big long holiday in the workshop.
The first thing that I remembered in my life was the warm words of the master of the site, Semyon Yerofeyich, who mentally wiped my warhead with pure alcohol, exhaled heavily and said with heartfelt words:
- Well, dear, for you ... Happy flight and so that you fly low, close to the ground, close and always get to where the water is! And, uh, for love!
After that, I did not remember for a long time what was happening to me. Then they took us, a whole flock of sisters somewhere, and we spent some time in a warm, cozy warehouse, where we were well cared for, even measured the temperature and rubbed for a long time from dust.
Around the middle of August, Simon Erofeich came to visit with a whole group of ensigns, officers and generals, and for a long time chose a group of twenty-six missiles. In the end, they were nevertheless chosen and taken, as it turned out, to the Caspian
flotilla
. And the rest were told that we would not be very upset, because there would be enough work for everyone. Saying goodbye, master Semyon Erofeich came up to me, I don't know why, but he really liked me, patted him at the place next to my waist and said that he would come again soon.
As we soon found out with joy, our sisters did not disgrace their home plant, on October 7 they flew from the Caspian Sea 2015 and exactly hit all the targets in Syria.
After this
news
we were very upset because in their place each of us really wanted to be.
And then there were the ensigns who served us, came to the storage and translated aloud, laughing, from English, the thoughts of some Dave, perhaps, Madzhumdar, The National Interest military observer, who was greatly surprised that "Russian cruise missiles long-range, which can usually be found only on larger ships, were launched from "relatively miniature corvettes" and that the "Buyan-M" with eight "Caliber NK" missiles on board "performs a more massive strike than US frigate type "Oliver H. Pe ", and certainly has more firepower than any of the American warships of the coastal zone LCS. The only armed ships of the United States with similar firepower are destroyers like" Arly Burk "and missile cruisers like" Ticonderoga " much more in size and several times more expensive than the "Buyans".
We were even more delighted when we learned that after the flight of our sisters over the Iranian American aircraft carrier Theodore Roosevelt fled from the Persian Gulf in a panic, feeling like a defenseless rabbit in the paws of an Amur tiger.
And soon Master Semen Erofeich and many more workers and engineers came to visit us again. So they told us that they would select several missiles to perform a responsible government assignment.
As I wanted, as I wanted to be among the lucky chosen ones! And my wish came true.
We were told that we would never tell anything, from where and how they would launch us, this is just a very important state secret. And before leaving, we were set up with some tricky devices and said that thanks to them we would be completely invisible. And they added special devices for reconnaissance instead of explosives.
Then they programmed our navigation devices and warmly wished good luck.
Semyon Yerofeich already wept, remembering his youth, when he served in Cuba and drove our grandmothers there - tactical missiles P-12 ...
And finally we were launched. Some of our sisters went to bathe in the ocean in special waterproof containers. They also carried out a special task, just another: they had to start and hit their targets with a special signal from the satellite if necessary.
And I, along with my sisters, flew over the dark waters of the Pacific Ocean and soon saw lights on the Pacific coast of the United States. We learned that it was the city of San Francisco. then we headed to North Island in Coronado, California, aircraft carriers, visited Kitsap-Bangor, Kitsap-Bremerton, San Diego and Point Loma, where we admired the US Navy. Frankly, nothing special, they did not even pay attention to us.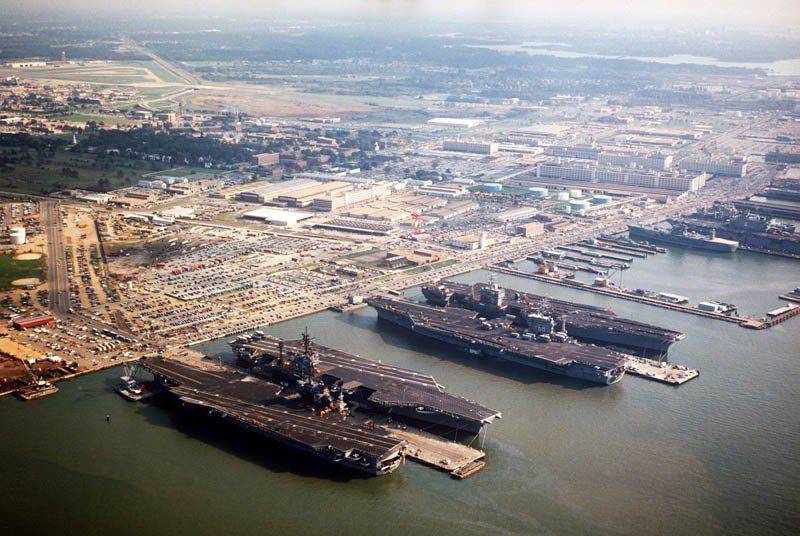 Then a friendly flock, suicide about his, about the female, headed towards the west coast of the USA towards the city of Washington.
On the way, we listened with interest as residents of small American towns lively discussed the appearance in these places of unidentified flying objects in the form of luminous plates, which rushed past their windows at high speed.
Laughing at the closest Americans, we continued our flight. On the way, we visited the US secret facility on the border of Washington and Oregon, and several other main and advanced bases of the US Army.
Along the way, we transmitted the received information to our satellites with the help of super-speed equipment and encryption.
And finally, below us is the city of Washington. Here, of course, we did not withhold, and, having turned on the economic mode of operation of the engines, we hung for a long time at the Oval Office of the White House to hear what they were saying. Simple female curiosity, you know ...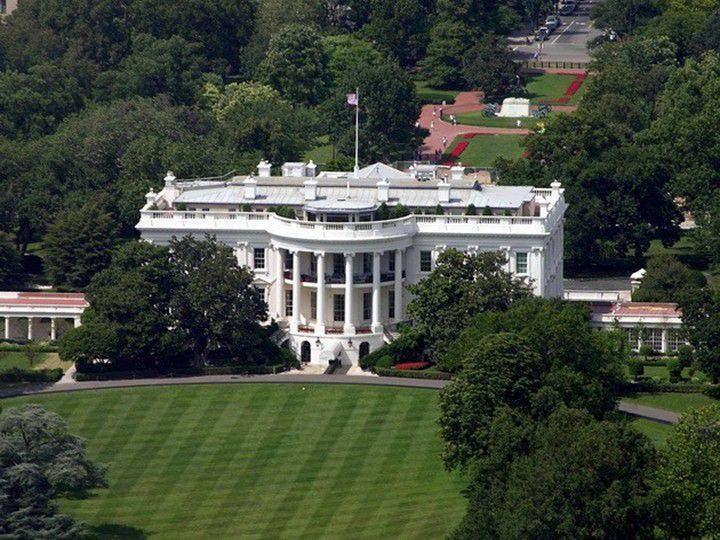 Sit, therefore, in this office, US President Barack Obama, Vice President Joe Biden, Secretary of State John Kerry, Senator John McCain, Victoria Nuland, and so quarrel among themselves that it is pleasant even to listen.
Obama says McCain sells ISIS oil. McCain replies that Obama himself delivers ISIS
weapon
. Kerry argues with Biden which of them will undertake to organize the supply of old Soviet S-125 "Pechora" air defense systems from Ukraine through Qatar to ISIS in order to somehow help him fight the Russian
aviation
.
And Victoria Nuland in general fell into a tantrum and sobs, lamenting:
"God, how I am sick of this Ukraine ... And why am I, stupid, contacted these Ukrainians ... Poroshenko is drinking and wandering soundly ... Yatsenyuk pushes money without end ... Turchinov prays ...
And the money we give them disappears somewhere all the time. And the Ukrainians blame everyone for their problems, and for us, first of all, and not just Russia. Blaming everyone for their troubles, but not themselves, they have such a national idea. They already threaten me to lyustrirovat ... Lord, for what?
They endlessly scandal, fight, understand and can not figure it out among themselves. Now I understand why Putin did not send troops into Ukraine, but transferred all the arrows on us: he knew what the Ukrainian elites are, and we didn't even guess what scandalous, grumpy quarrel we fall into ...
And Obama is trying to calm her down and says: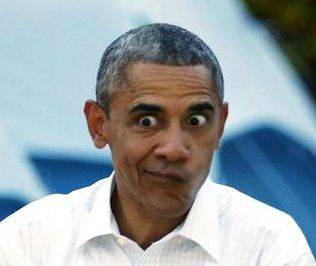 - Well, not everything is so bad: we are well organized flow of refugees to Europe. And what the attacks turned out in Paris? These stupid Europeans do not even remember that we were standing at the origins of the creation of ISIS. They naively think that ISIS itself has climbed to Europe. It now remains to organize a couple of accidents at the Ukrainian nuclear power plants, blame Russia for everything and everything will go like clockwork ...
Here Biden intervenes:
"Shhhhhhhhh, Mr. President ... More carefully, please, the Russians can eavesdrop on us ..."
We laughed at them, what to take from them, from Americans to take, they don't know what our range is and what we can do, and then headed to the final destination of the route to the Atlantic. They successfully splashed down there, they raised us from the water and took us to our native plant.
There, master Semyon Yerofey happily met everyone. During the after-flight service, when it was so pleasant to me to feel his warm hands on my body again, he revealed the secret of what the HAANR index means in our serial number:
- Fuck America, not Russia ...