The Armed Forces of Syria, with the support of the militia, freed the city of Mkhin in the province of Homs, taking control of the strategically important highway, reports
TASS
the message of the newspaper Al-Watan.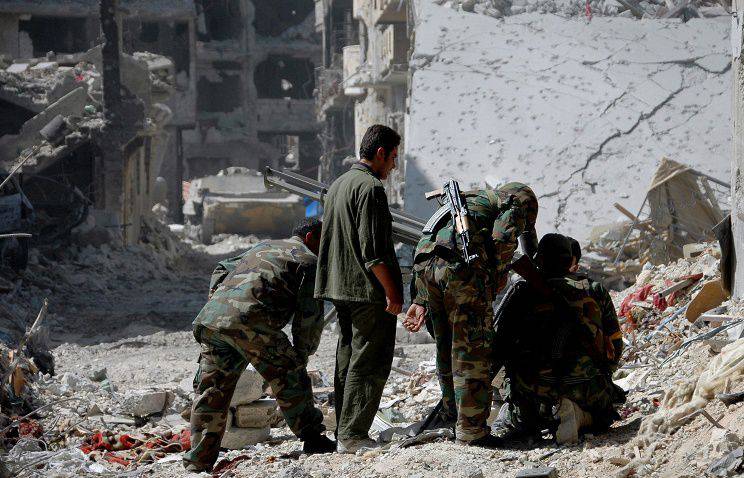 "The town of Mkhin is located in 85 km southeast of the provincial center of Homs. It plays a key role in controlling the strategic north-south highway, "the message says.
The publication reminds that in early November, local groups violated the truce, which lasted from 2013 g, and went over to the side of the IG grouping. Government forces suffered significant losses and were forced to retreat to the nearby city of Sadad. There was a threat of complete loss of control over the road Homs - Damascus.
"On Saturday, after powerful artillery preparation, government forces dislodged militants from the heights in the vicinity of Mkhin and regained control over the lost positions. This decided the outcome of the battle that lasted 20 days, "the newspaper writes.
According to her, "army units pursue the enemy to the south-east of Homs and deliver significant blows to him."
In the north of the country, army units are conducting an offensive against the city of Khan-Touman, located 10-km from Aleppo. On Sunday, the military eliminated at least 20 of the militants of the Dzhebkhat an-Nusra group and destroyed their vehicles carrying
weapon
and ammunition.