The events of recent days willy-nilly make you think about it.
Presidential spokesman Dmitry Peskov said, commenting on the proposal of the leader of the "Fair Russia" Sergei Mironov on the use of capital punishment for terrorism: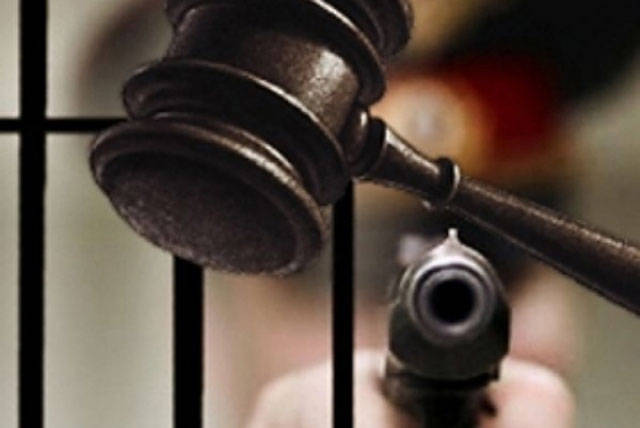 "This is only a voiced proposal. The issue of the death penalty is extremely complex, and there is a lot of discussion. In the end, there is a decision on a moratorium, now we proceed from this moratorium."
Is this question really complicated?
Terrorism in all its glory is not that we are on the threshold, but our fellow citizens, being abroad, felt its presence. And, unfortunately and grief, not just felt. We suffered losses that in no way related to what is happening in Syria. Not soldiers died, absolutely peaceful people died.
It is worth considering here about what aspect. On the territory of our country were, are and will be present extremist elements. This does not require special evidence, just look at the reports of the KTO in the Caucasus. We began to interfere with too much of our foreign policy. And there will always be enough of those who decide to sow death and panic in the country.
Many remember very well what was going on here after Volgodonsk and Moscow.
The safety of our fellow citizens abroad is a special matter. I do not take those who do not imagine holidays in Russia. It really is their problem. And the problems of those countries that receive guests. Egypt will feel in its economy what it means to pay for sloppiness and unscrupulous extortion elevated to the rank of service. What happened in Egypt would have happened sooner or later. As a result, it happened, and, unfortunately, with the Russian aircraft. But it could well be both American and French.
Yes, it became clear that the flight outside of Russia has become unsafe. And many have already begun to speak out in such a way that if they had not been bombed in Syria, then everything would be fine. And their rest and everything else would not suffer. This is a separate question.
Today one thing is clear: Russia has embarked on a war against international religious terrorism. Point. And there is no other way out, as there was in the war against fascism. In principle, for me there is not much difference between a blue-eyed youngster in a black uniform screaming "Heil Hitler!" and the same guy, but bearded, in a dirty robe, screaming "Allah akbar!"
They have one goal - the destruction of all who do not fit under their framework. The only question is in the methods. And so - the fascism of the Nazis and the fanaticism of the Ishilovites were fed by one milk. More precisely, in blood.
The fact that they, the "warriors of Allah," sooner or later, will come to us again, is obvious. And here questions arise. Yes, in terms of the readiness of our special services, there is no particular doubt. The fact that our offices will do everything possible to prevent new terrorist attacks in Russia is indisputable. But then what?
I am one of those who, with great joy, will read the messages that none of the terrorists have survived. He managed to undermine the "shahid belt", "shot himself with three shots to the head during arrest" and so on. But what to do with those who survive and fall into the hands of justice?
Plant for a long time or give a life sentence? So that the subhuman who took the lives of innocent people, devoured, drank, was treated at our expense? Did you write memoirs like Breivik? No, really need to change something. There is no sense in relying on the sudden pogrom as a former Chechen field commander on the "zones" to attack the terrorist.
Only one meaning. Anyone who trains terrorists, who finances, who makes them documents and supplies information must suffer a well-deserved punishment. According to the Bible - "an eye for an eye." Life for life. But for those who are not informed about the impending terrorist attack, especially if we are talking about the next of kin, it is possible to make relief. In the form of life.
What stops us from knowing that every terrorist knew - having stepped onto the path of war with Russia, he has no future?
The case has long gone. Specifically, 1996 is the year when PACE recommended that the Committee of Ministers of the Council of Europe invite Russia to become a member of the Council of Europe. And in this regard, sign within one year and ratify, not later than three years, Protocol No. 6 of the Convention for the Protection of Human Rights and Fundamental Freedoms (abolishing the death penalty) and establish a moratorium on executions from the date of entry.
16 May 1996 of the year Russian President Boris Yeltsin issued a decree "On the phased reduction of the use of the death penalty in connection with Russia's accession to the Council of Europe."
16 April 1997 Russia signed Protocol No. 6 to the Convention for the Protection of Human Rights and Fundamental Freedoms concerning the abolition of the death penalty. The State Duma was supposed to ratify it by May 1999. Despite the fact that the 6 protocol was never ratified by Russia (the only member state of the Council of Europe), from this point on, the death penalty in Russia is forbidden to be applied according to the Vienna Convention, which tells the signatory state to behave in accordance with agreement prior to its ratification.
Hooray, of course, the deputies. But look at the perspective.
Council of Europe ... Parliamentary Assembly of the Council of Europe ... In principle, parasitic and impotent bodies, incapable of anything. Is it worth the security of our citizens? PACE recently showed its essence. The Council unanimously welcomed the sanctions against Russia. So what? The question is, how much will we lose because we will not be there?
In any case, we have no friends and allies in Europe. There are only "partners" whose essence is clear and understandable.
Fear of death will not stop a terrorist who carries death in the name of Allah. This has already been proven. The joy with which these animals are ready to destroy anyone who does not agree with their dogmas does not allow them to be considered as human beings at all.
The terrorist is not a man. This is a beast, this is a killer, regardless of gender and age. And only one punishment is destruction. That is, not the death penalty, and destruction. Like a mad jackal. The court is only a delay, it is an opportunity to get some more air, still live, something else to shout out.
Judgment and imprisonment for those who encroach on the lives of our fellow citizens is a luxury that we cannot afford.
We have a war here.
But what to do with those who are really going to die? Perhaps the pursuit of all his family and friends. So that the creature in the human form, clinging to the "belt of the shahid" to know that by doing so, it condemns not only itself, but also its co-religionists and relatives to death.
In Europe, I can babysit as much as I like with the refugees. These healthy men who keep their photos in military uniform and with
weapons
. It is their democracy and their right. Our right, by the way, given to us by the Constitution of Russia, is the right to security. And if in order for the terrorists and their accomplices, in turn, not to feel safe, the corresponding amendments must be made to the Constitution.
What is more important - security and peaceful peaceful life of Russians, or "respect" in the eyes of Europe?
Europe, which calmly watched and did not see rocket and artillery shelling in Yugoslavia, Libya, in the Donbas. Europe, which stubbornly refused to see the use of phosphorus shells by Ukrainian executioners. Europe does not want to see anything of what it does not want.
We have long understood that Russia is not Europe. This is Russia. And run on about the European tucked to the detriment of their own security - is not it shameful?
The issue of the resumption of the death penalty for terrorism and aiding terrorism is not so complicated. He is simple. The terrorist must be destroyed. When and how, by a court decision or in any other circumstances, here I can not unequivocally answer. I can only redirect such a question to a person who has vast experience in solving such problems. To Ramzan Akhmetovich Kadyrov.