Aircraft cruiser Admiral
fleet
Soviet Union Kuznetsov "finalized for new types of aircraft, reports
TASS
Post Assistant Commander of the Navy Andrei Surov.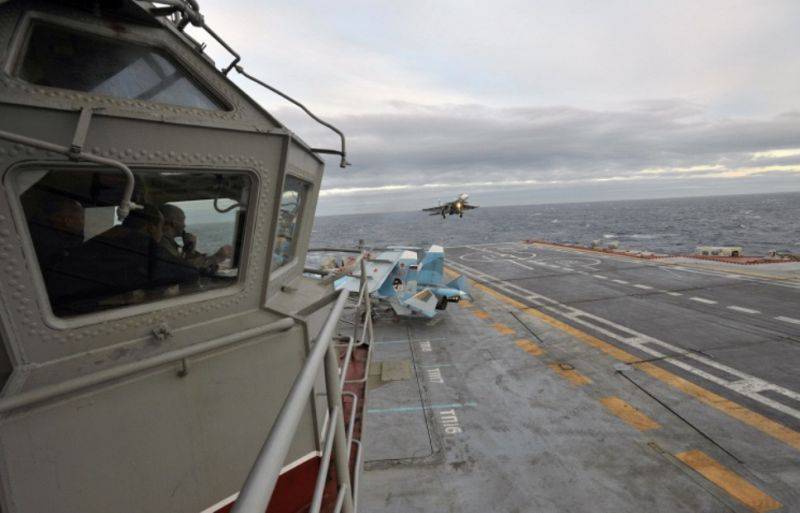 "We will keep Admiral Kuznetsov in constant working condition. Now we are preparing him for the next combat service. It will be changed and refined under the new aircraft. Outwardly, it will be the same, but its capabilities will constantly change and increase, "said Surov on the air of Ekho Moskvy.
"If we speak on an aircraft carrier, we now call it a naval aircraft-carrying complex, because it is viewed not just as a ship," continued Surov. - It should have an appropriate flying wing with various aircraft - shock, information, reconnaissance purposes. Helicopters must be of an appropriate purpose. "
"This is a separate big task," he added.
As for the 1164 missile cruisers and the Peter the Great nuclear-powered cruiser (1144 project), they, according to Surov, will last about 10 years. Some of them will be upgraded for new systems.
weapons
and communication.
"There is a famous cruiser" Moscow "(project 1164) with 16 cruise missiles as part of the Black Sea Fleet, and there is an atomic missile cruiser of the type" Peter the Great ". There are programs for their maintenance and medium repairs. Some units will be upgraded for new weapon systems, new communication systems, automation and control, "said the assistant commander in chief.
"The fleet will keep this segment of ships in the nearest 5-10, maybe 15 years," he noted. However, they will be replaced by new ships of a similar displacement. Now in this direction are "research and development."
We are talking about a destroyer, which will be "in terms of armament and its capabilities much more powerful than existing cruisers," the officer explained.
"Now the situation is such that we do not need to build a cruiser with a displacement of 20 thousand tons or more, if we can put all this in the displacement of 10-14 thousand tons, including with a nuclear power plant," concluded Surov.