On Saturday, the Turkish Air Force attacked objects of the Kurdistan Workers' Party, located in south-eastern Turkey and northern Iraq, reports
RIA News
Post Ministry of Defense of the country.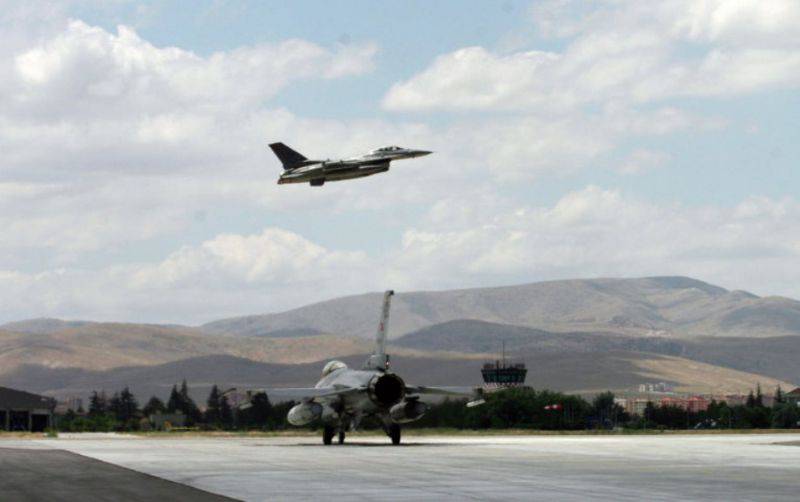 "In the course of the air strikes, pre-set targets were destroyed - shelters and warehouses with weapons belonging to the separatist terrorist organization (PKK) in the areas of Zap, Avashin, Hakurk and Kandil in Northern Iraq. The same targets were hit as a result of the air operation in Sirnak. "
, Says the release.
The situation in Turkey is extremely aggravated after the terrorist attack committed by the terrorists of IG 20 July and a series of murders in the border areas of the Turkish police and military organized by the PKK. Over the last month of 4, Kurdish militants have shot down more than 160 of law enforcement officers and civilians.