In the center of the capital of Mali, Bamako, armed men seized the hotel
Radisson Hotel Bamako
. According to the French media, at least 170 people were taken hostage by terrorists, of which about 30 are hotel staff. Information Agency
Reuters
reports that the militants have blocked all exits from the building. After some time, the territory of the hotel was cordoned off by the police, a shootout ensued.
According to some information, there are militants around 12 in the hotel building who burst into the hotel complex shouting "Allah Akbar!" According to
with the BBC
, as a result of a shootout, two people were killed. Whether they were terrorists, policemen or ordinary citizens - not yet reported.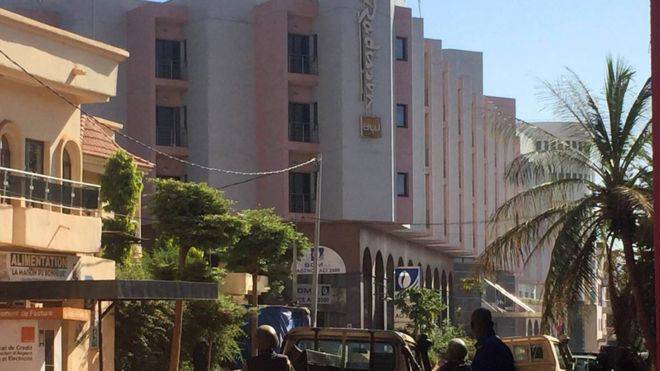 Local authorities say that the majority of hotel guests
Radisson Hotel Bamako
- Foreign citizens. This, apparently, was the main reason why the terrorists chose a hotel in the center of Bamako. Information Agency
Xinhua
reports that among the hostages in the hotel may be citizens of the People's Republic of China. In addition, the report says that the militants began to release those hostages who were able to quote verses from the Koran.
It should be recalled that this is the second case of hostage-taking in Mali in the last more than three months. So, hostages were captured in a hotel in the city of Sevare. Then 13 people died, two of whom turned out to be citizens of Ukraine, representing the UN special mission.