During the week, the Russian delegation submitted to the Third Committee of the UN General Assembly a draft resolution on combating the glorification of Nazism, racism, neo-Nazism and other manifestations of xenophobia and attempts to whitewash extremist movements. The draft resolution was voted by the UN member states during the voting. 126 delegations, including those of several EU countries, decided to abstain. Four states spoke against the draft resolution, three of which voted in a similar way during the consideration of past resolution options. Speech about the USA, Canada and Ukraine.
Information Agency
TASS
reports that the delegation was opposed to such a state as Palau. In fact, Palau is difficult to call an independent state (in principle, like Canada with the current Ukraine). This is a group of small islands in the Pacific Ocean on which about 20 thousand people live. At the same time, Palau is officially called a presidential republic, the territory of which is "associated" with the United States. Hence, it must be assumed, and the vote on the draft Russian resolution on the UNGA.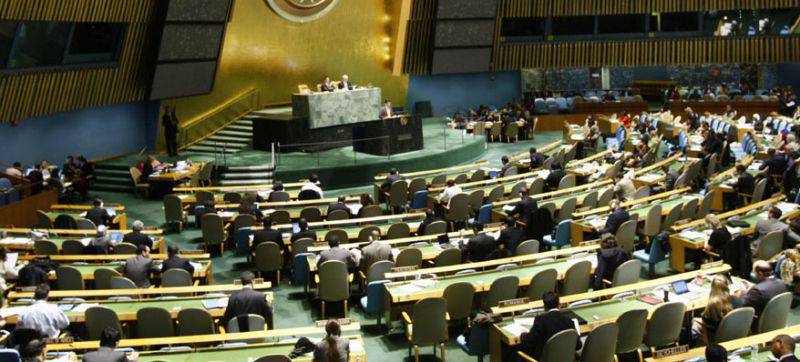 Everything is clear with Ukraine. The state, in whose power today the US puppets are interspersed with neo-Nazis, by definition cannot support a draft resolution aimed at countering xenophobia and the glorification of Nazism in all its manifestations.
Based on the majority of the UN resolution, calls on countries to enact laws aimed at countering racism, neo-Nazism and other types of extremist ideology and activities.