French Ministry of Defense reports that over the past day, the French
aviation
struck at 35 targets of fighters in Syria. The military department notes that as a result of the air strikes, two terrorist training camps and several command posts were destroyed, from which coordination was conducted between the militants of the Islamic State group.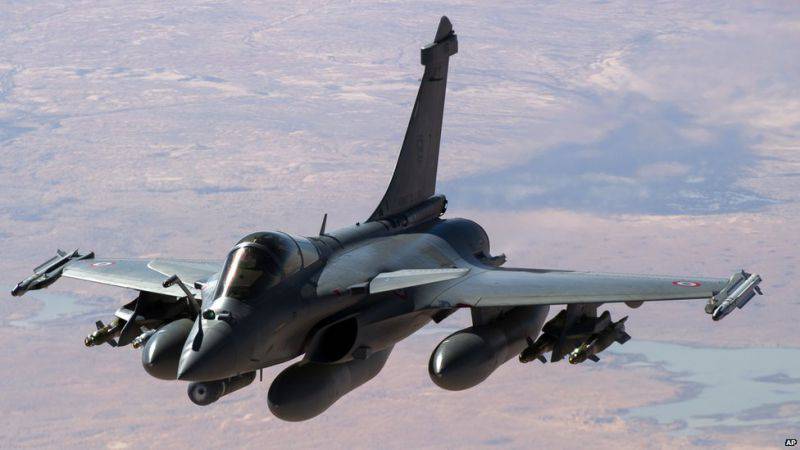 Against this background, there are reports from the United States that Washington "is confident in normalizing the situation in Syria after a change of power in the country." This was stated by Deputy Obama national security adviser to Ben Rod. Rod followed Obama himself and repeated that the States were waiting for Russia to stop supporting Bashar Assad.
RIA News
cites a statement from Rod:
If Russia wants to shift its attention to the IG, it will be to the benefit of the whole world. At the same time, the most important thing Russia can do is to use its unique relationship with the Assad regime to help the successful process of the change of power, in which Asad will eventually leave power.
Rod adds:
We think that ultimately this will require that Russia eventually agree that Assad should step down from power.
I remember that Washington did roughly the same thing about Saddam Hussein and Muammar Gaddafi - as soon as these "dictators" are eliminated, real democracy will prevail in Iraq and Libya, and paradise will bloom. I would like to ask Ben Rod (although, of course, no answer will follow): well, where are the promised peace mixed with democracy in Iraqi and Libyan territory? .. Or what is happening there is a "normalized situation" in the United States?