From 2016 onwards, the latest mine detectors, capable of detecting ammunition and explosive devices, built up (remaining from the time of the fighting) at a great depth, will start to be delivered to the troops on a regular basis. The latest mine detectors are called "Axis". Vladimir Tkach, Director General of the UTTA Protection Group, interviewed by journalists, provides information about them.
RIA News
:
To date, we have three units adopted for the supply of the Russian army for engineering intelligence. This is a device called the "Axis" - a deep metal detector based on the magnetic metric principle. Axis can detect unexploded
aviation
a bomb at a depth of 6-7 meters, and a shell of 130 mm - at a distance of 2,3-3 meters of depth.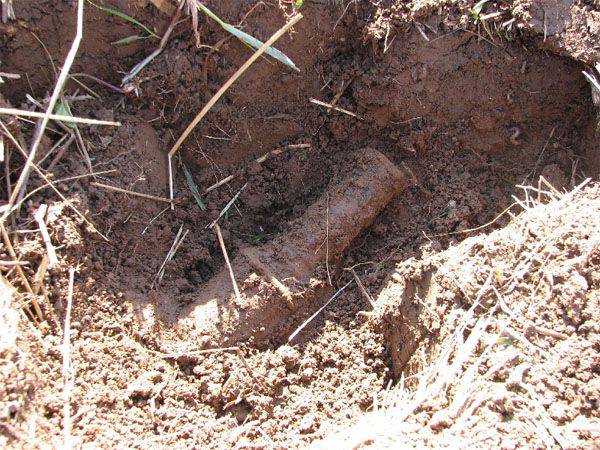 The total volume of mine detectors ordered by the Ministry of Defense on the 2016 year from the manufacturer presented is about 400 units.
Vladimir Tkach reports that many components of the newest mine detector were made outside of Russia, but, according to him, "UTTA" is working to reduce dependence on the supply of technological imports. He told about this during the exhibition of security systems Milipol-2015, which opened in Paris.
At the same exhibition, the Russian manufacturer Logic Geotech presented a unique radar that can "see through" walls as thick as 60 cm, detecting people behind them. One of the modifications of this radar is able to "see" a person behind the wall from a distance to 20. Specialists, as reported by Rossiyskaya Gazeta, http://www.rg.ru/, are currently developing a special system that will allow detecting the living human by his breath under any rubble. The submission states that testing of such a system should begin at the EMERCOM testing ground in Noginsk.