In Tel Aviv, a knife armed with a knife broke into the office of a Russian TV channel
Russia Today
and began to pounce on the people who were in the Israeli representation of RT. According to the initial statements of the correspondent of the TV channel
Floors Slier
, as a result of the wounds received, one person died, three more were injured of varying severity. By this minute, it's already reported about two dead in the RT office in Tel Aviv. Data on the nationality of the dead and injured has not yet been given.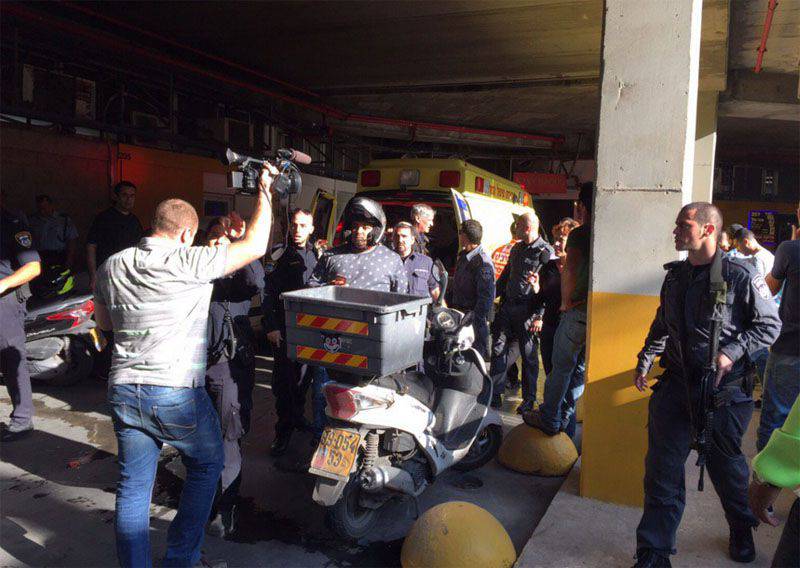 Israel has been confronted with so-called "cold" terrorism in the past few weeks. We are talking about militants who take to the streets and try to attack either civilians or representatives of law enforcement agencies using knives.
Today, in addition to the attack of one militant on the office of RT, another militant attacked the praying people in the area of ​​Ben-Zvi street all in the same Tel Aviv. One of the Israelis who received a knife wound is in a local hospital, doctors state his condition as critical.
Israeli police report on the prevention of a terrorist act in the city of Hebron. The border guards detained a young Palestinian who held a knife in his hand, moving towards one of the Hebron shrines - the Cave of the Forefathers. After the arrest, the young man shouted to be released and they gave him "to die a hero by committing jihad."