Today, an interview with Russian Foreign Minister Sergey Lavrov will be broadcast on Radio Russia and the Russia 24 channel. Journalists, in particular, decided to ask about the assessment of the head of Russian diplomacy that the West is trying to "lower the new iron curtain." Official representative of the Ministry of Foreign Affairs of the Russian Federation, Maria Zakharova, on her page in
Facebook
published the succinct answer that Lavrov gave to the question.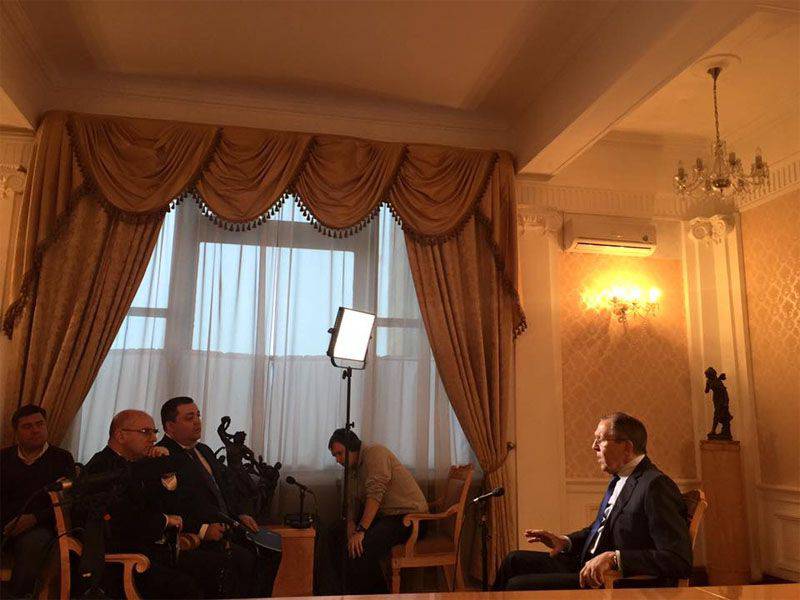 Maria Zakharova writes:
I give you one phrase from the interview right now:
Question: How do you assess the statements that Western countries are lowering the new iron curtain in relation to Russia?
Lavrov: When they will lower the iron curtain, can you pinch anything.
Indeed, a few months ago, for example, the American president declared that Russia was isolated and turned almost into a rogue state. However, in the light of recent events (when Russia showed what it is capable of protecting its interests), the tone of those who tried to lower the iron curtain changed dramatically. Obama has already said that, it turns out, "always supported Russia in the fight against terrorism" ...
Apparently, the iron curtain, as Sergey Lavrov put it, really pinched something, and the "victims" are trying to raise the "heavy insulation structure" built by themselves in order to avoid further "injuries" of important organs ...