Bulgarian broadcaster
Nova TV
reports that an emergency landing at the Burgas airport was made by an airliner that made a flight from Warsaw (Poland) to Hurghada (Egypt). The submission states that the reason for the emergency landing of a passenger aircraft was a message from the passenger of the aircraft about the presence of an explosive device on board. At the moment, with the passenger (reported about his age - 64 of the year), law enforcement agencies are working, and work is underway to search for the aircraft, if it is on board the ship.
Reports say that while the explosives in the aircraft is not detected. According to some reports, the man who reported on VU on board the aircraft was intoxicated.
The Bulgarian media write that the Burgas airport is cordoned off, special events are being held among other passengers of the airliner heading to Egypt.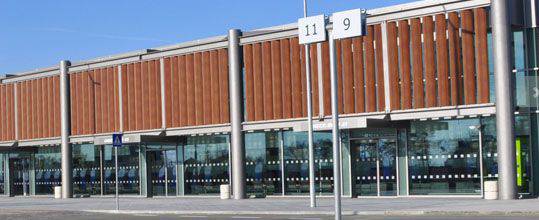 On board the aircraft were 161 passenger and crew member.
Recall that on the eve of an emergency landing after reports of explosive devices on board made two US airliner, en route to Paris. In addition, several football matches were canceled in Europe at once, as unknown people called the police and reported about mined stadiums. In all these cases, no explosive devices were found. Police are searching for "telephone terrorists."