Turkish security forces continue the operation in the south-east of the country. The operation itself is Ankara official as counter-terrorism. The efforts of the Turkish police and military against the Kurdish armed formations were directed. During the military operation in the city of Nusaybin (Mardin province), located a few kilometers from the Syrian border, 40 barricades were dismantled, hindering the advance of army armored vehicles.
Turkish media reported on the destruction of 10 terrorists, to which Turkey ranks representatives of the Kurdistan Workers' Party, which is recognized as a banned extremist organization in the country.
A curfew was imposed in Nusaybin. Official Ankara claims that the operation is being carried out in order to restore full control at the border with Syria.
RIA News
cites information that during the fighting was not without civilian casualties. At least 2 civilians died, another 13 injured.
Earlier in the States they said that they were launching a joint operation with Turkey to restore control on the Turkish-Syrian border. The participation in the operation in Nusaybin American troops, as well as the losses among the Turkish security forces, has not yet been reported.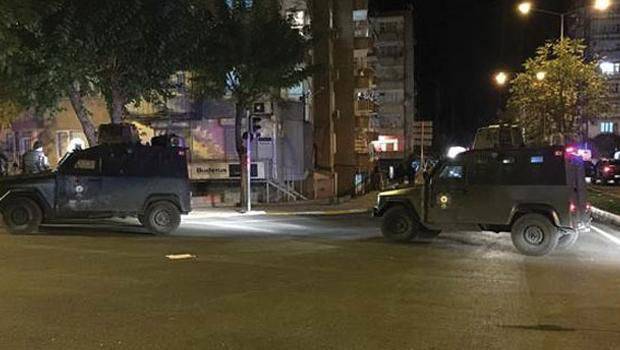 The military operation is also being carried out in the city of Diyarbakir, in the area of ​​which the American military base is located.