Militants of the so-called "Islamic State" published a photograph on the Internet, which, they claim, depicts the very explosive device that led to the tragedy with the airliner following the flight from Sharm al-Sheikh to St. Petersburg. If you believe this information, the explosive was placed in a jar from under the carbonated beverage.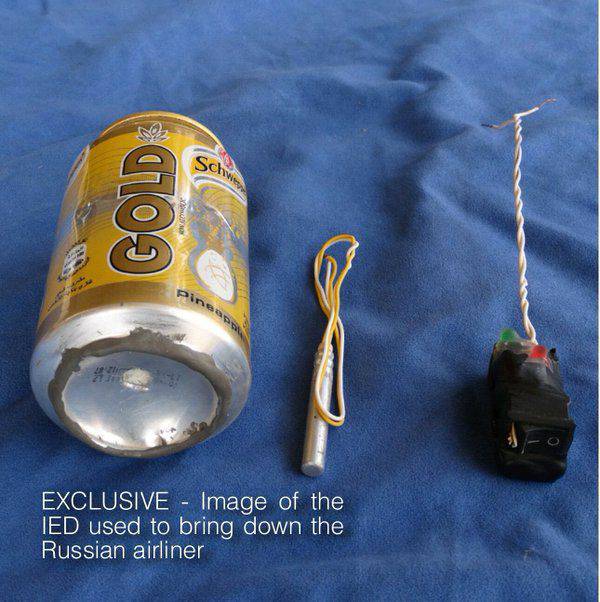 Information Agency
Reuters
distributes a statement by militants of the IG that initially they planned to carry out a terrorist attack aboard a plane of one of the western airlines, but then they allegedly changed their mind "in connection with the beginning of the bombing of the Russian
aviation
territory of Syria. "
Not all experts are inclined to believe that the photo is exactly the explosive device (or its copy) that worked on board the Kogalymavia airliner. After statements by the Russian authorities that Russia would get terrorists anywhere in the world, as well as after the publication of information by the Federal Security Service about a record amount of remuneration ($ 50 million) for information about the perpetrators and customers of the terrorist attack on Sinai, the militants and their foreign patrons They will try to do everything to put the work of the investigation and the special services of the Russian Federation on the wrong track.