Warships of the Russian Navy will not carry out air defense and anti-submarine protection of the French aircraft carrier group off the coast of Syria, reports
TASS
post your source.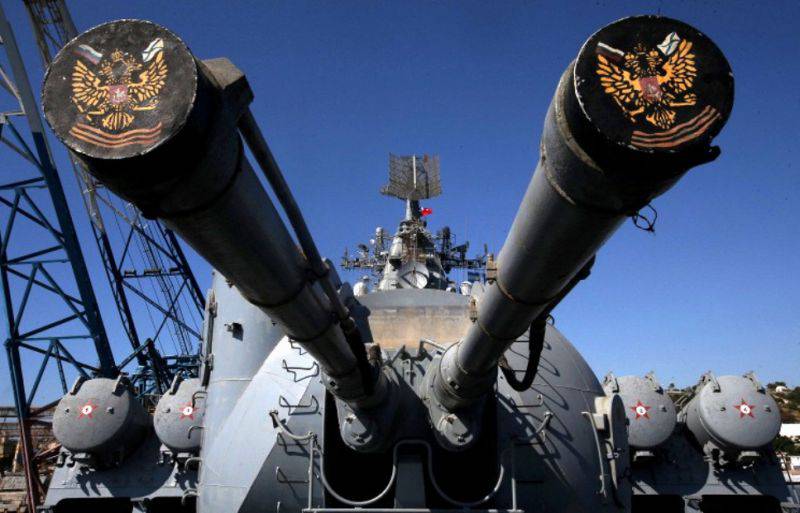 GRKR "Moscow"
Earlier in a number of publications it was reported that the Russian ships would provide in the Mediterranean Sea combat cover for the aircraft-carrying group of the French Navy during an operation against the IS.
"In pursuance of the instructions of the Supreme Commander-in-Chief Vladimir Putin, a group of naval warships
fleet
Russia, located off the coast of Syria, will closely interact with the aircraft carrier group of the French Navy at sea and in the air, including anti-sabotage and anti-terrorist activities. However, the fact that our ships will provide PLO and air defense (anti-submarine and anti-aircraft defense) of the French Navy detachment led by the Charles de Gaulle aircraft carrier is out of the question, "
said the agency military diplomatic source.
These tasks the French are able to perform independently. "For this they have enough strength and resources," the source explained.
According to him, now "a group of up to ten warships and several support ships for three fleets - the Black Sea, Baltic and Northern" is operating along the Syrian coast. The flagship of the group is the cruiser "Moscow".
"Recently, the group was supplemented by a large anti-submarine ship of the Volga Fleet Vice-Admiral Kulakov and a small rocket ship of the private enterprise Mirage"
- said the source.