Demonstration of the latest Russian missile PC-26 "Frontier" American inspectors moved to 2016 g, reports
Look
with reference to tass.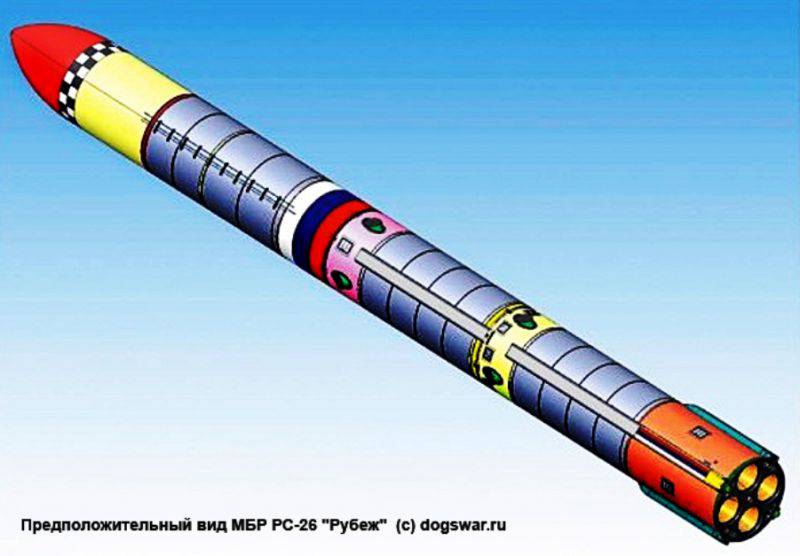 "According to the decision of the Ministry of Defense, the screening of a group of American inspectors of our new intercontinental ballistic missile RS-26 was postponed from November 2015 to 2016 year, the new timeline has not been determined yet," a military source told the agency.
"The American side was notified of this decision, it took note of it," the source said.
According to him, "during the demonstration of the rocket at the Votkinsk engineering plant in Udmurtia, in accordance with the START-3 agreement, the Americans will receive certain data on the technical characteristics of the PC-26, which distinguish it from the existing Yars and Topol-M missiles."
Also, the Russian side "will provide the inspectors with photos of the PC-26 if a request is received," the source said, adding that the Americans will also be able to "view and measure the rocket, while they will not be able to touch and shoot it, nor will they see launcher ".
Earlier it was reported that the demonstration of the rocket will be held in November 2015 g.
The control launch of the PC-26 was held in March of the current year. According to media reports, its mass production is scheduled for the end of 2015-th - the beginning of 2016.