The head of the Russian Foreign Ministry, Sergei Lavrov, called the attack on board a passenger liner en route from Sharm al-Sheikh to St. Petersburg, an attack on Russia and a declaration of war.
RIA News
cites a statement by the Russian Foreign Minister, expressed during a joint briefing with Lebanese counterpart Gebran Basil:
Regarding our actions, as the President stressed, they will be based on the Article 51 of the UN Charter. This article assumes the right of any state to individual or collective self-defense in the event of an attack on it. The terrorist act over the Sinai Peninsula was precisely an attack on Russian citizens, which is equivalent to an attack on the state.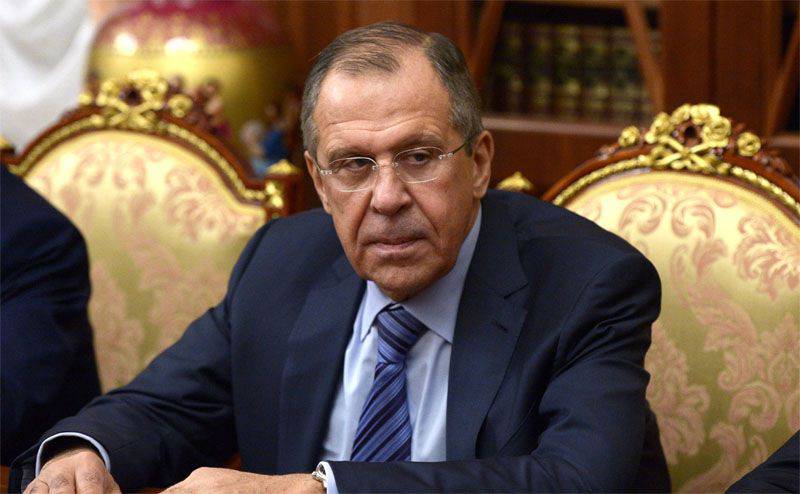 According to Sergey Lavrov, Russia will be engaged in the realization of the right to self-defense with the involvement of all the tools: from diplomacy to special services.
During the meeting with the Minister of Foreign Affairs of Lebanon, issues of coordination of actions to combat terrorism were touched upon. Recall that the other day the bombings of suicide bombers, thundered in Beirut. In addition to the antiterrorist agenda, the subjects of trade and economic cooperation between Russia and Lebanon are also noted. Lebanese Foreign Minister has scheduled to meet with representatives of the Russian parliament, as well as with the Russian clergy.
During the briefing, Gibran Basil was asked if Lebanon was ready to turn to Russia for military assistance.
TASS
quotes the words of the head of the Foreign Ministry of the Middle Eastern state:
Lebanon can file such an appeal.
At the same time, both Basil and Lavrov noted that so far Moscow has not received such an appeal from Beirut.