In the General Staff of the Russian Federation reported that after increasing the number of strikes inflicted by Russian military aircraft on the objects of terrorists, the Syrian army stepped up the attack on all sectors of the front. In just one day, the Syrian military and militia representatives managed to free the militants around 80 settlements.
The situation in the suburb of Damascus Jobar continues to be difficult. The main difficulty is that the militants managed to create here a real underground city with a network of communications, bunkers, reserves
weapons
, food, medicine, fresh water.
Correspondent
Russia Today
from the scene it reports that the government forces "divided" Jobar into sectors and led attacks on militant positions from several directions at once. Tactics show their effectiveness due to the fact that as a result of taking control of separate quarters of the suburb of Damascus, it is possible to get militant cards with underground communications marked on them.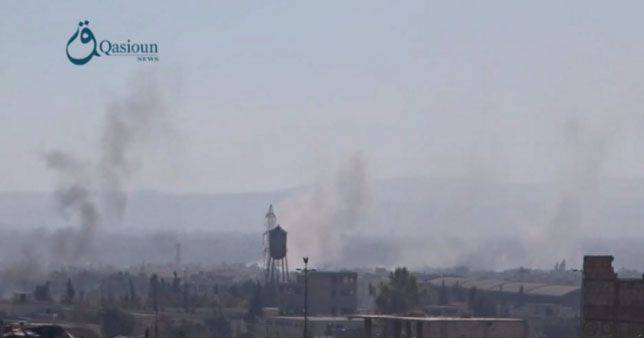 According to the commander of one of the divisions of the Syrian army, Jobar now has a two- or three-story war. One "floor" - fighting on the surface, the other "floors" - fighting under the ground.
It is reported that the militants managed to dislodge from those areas, from the territory of which the systematic shelling of the Syrian capital has recently been conducted.