In the course of the next anti-terrorist raid, the French police in the Paris suburb of Saint-Denis set off an explosive device by a suicide bomber. This is reported by a French radio station
France Info
. The report says that the terrorist launched a hellish car in the apartment, which was blocked by law enforcement officers. Among the dead - two more militants who were in the room.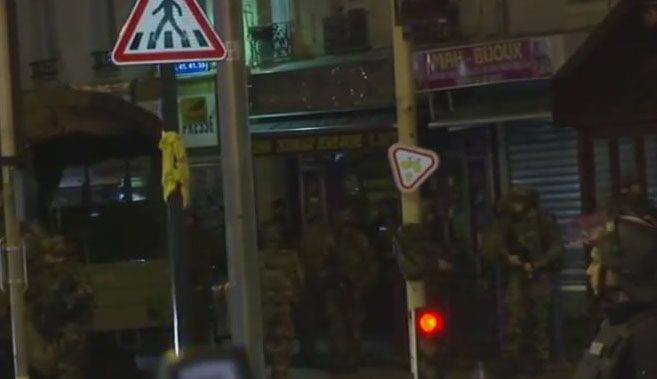 Initially, there were reports that the terrorist was liquidated by French police, but then it turned out that it was the bomb that led to her death.
There was no information about police casualties. There is information about the death of a civilian.
In Paris, reported that the purpose of the raids in Saint-Denis - the capture of the alleged organizer of the terrorist attacks on the French capital - Abdelhamid Abaoud. The police department in Paris argues that law enforcement officers managed to detain five suspects of involvement in the November 13 attacks. It is not reported yet whether Abaoud was among them.
Meanwhile in the airline
Air France
spread the message that after receiving an anonymous threat by telephone, two planes en route to Paris from Washington and Los Angeles were forced to change courses and make an emergency landing at the nearest airports. One of the planes landed at Canadian Halifax airport. The other was redirected to Salt Lake City. On board of one aircraft (А-380) there were 497 passengers, on board of another (Boeing-777) - 298 passengers. Now the police and special services are checking the planes for the presence of the bombs in them.