In an interview with the French magazine Valeur Actuel, Bashar Asad called the President of the Russian Federation "the only defender of Christian civilization" and said that he would leave the post only if the Syrian people wanted it.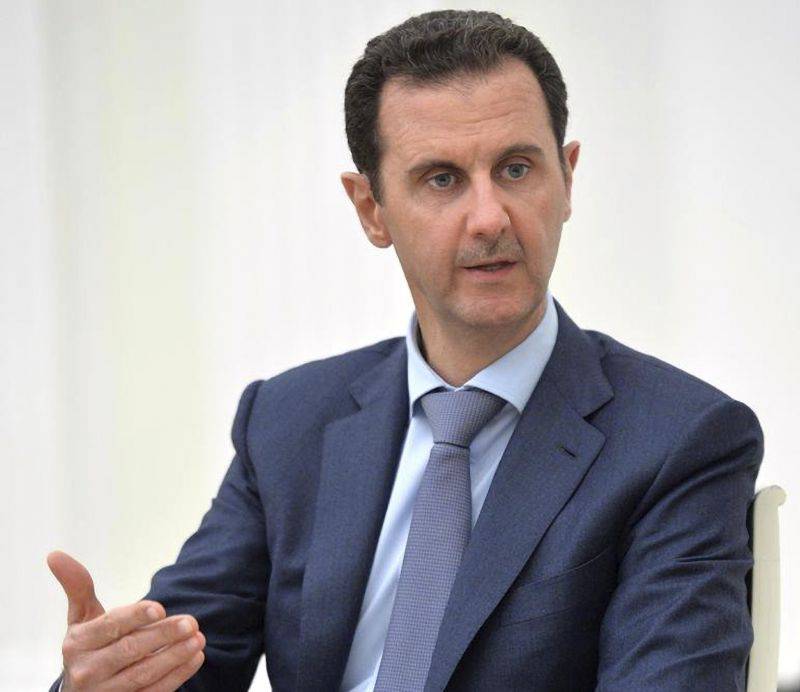 "When I look at the situation in the world, I'm convinced that Russian President Vladimir Putin is the only defender of Christian civilization you can rely on,"
quotes Assad newspaper
Look
.
He also said that the question of his resignation from the presidency should not be considered in various international forums, since this is an internal affair of Syria.
"The question of the possibility of my leaving the post should not be considered at international conferences. My departure depends solely on the will of the Syrian people and on the decisions of the parliament "
- said Assad.
"Those who want to destroy Syria, thereby seeking to destroy the last secular state of this region. Secular character is an integral part of the Syrian state. And this is of great importance for the entire Middle East, "he added.
As for the exchange of intelligence information with France, then, according to Assad, it will be possible only if Paris "changes its policy in the region."
The newspaper reminds that on Tuesday, Vladimir Putin and Francois Hollande, during a telephone conversation, agreed to ensure coordination between the special services and the military departments of the two countries in the conduct of hostilities against the IS.