The President of Russia and the President of France held talks, during which they agreed to coordinate actions aimed at combating terrorism in Syria. The Kremlin press service reports that Vladimir Putin and Francois Hollande held talks by telephone. From the message
press service
President of the Russian Federation:
The leaders paid special attention to building up bilateral and multilateral cooperation to counter international terrorism. It was agreed, in particular, to ensure closer contacts and coordination between the military departments and special services of the two countries during operations against terrorist structures carried out by Russia and France in Syria.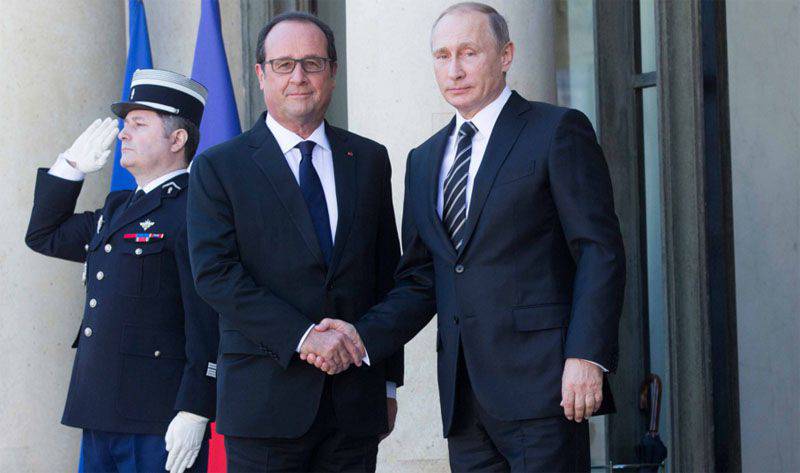 Earlier it was reported that the Supreme Commander of the Russian Armed Forces (President) Vladimir Putin instructed the crew of the Guards missile cruiser "Moscow" to establish contacts with the French soldiers involved in the counter-terrorist operation in Syria. Recall that in the eastern part of the Mediterranean Sea there are several ships of the French Navy, including the aircraft carrier Charles de Gaulle.