Representatives of Uralvagonzavod report that work has been completed at the enterprise to create a pilot batch
tanks
T-14 Armata. The report said that the party consists of 20 units of the latest armored vehicles, which are being prepared for transfer to the troops in the near future.
RIA News
cites a statement by the representative of the defense enterprise Vyacheslav Khalitov, who is the general director for special equipment at Uralvagonzavod:
We have made a pilot batch of Armata tanks from 20, now they are at the plant and are preparing to be transferred to the Armed Forces of the Russian Federation.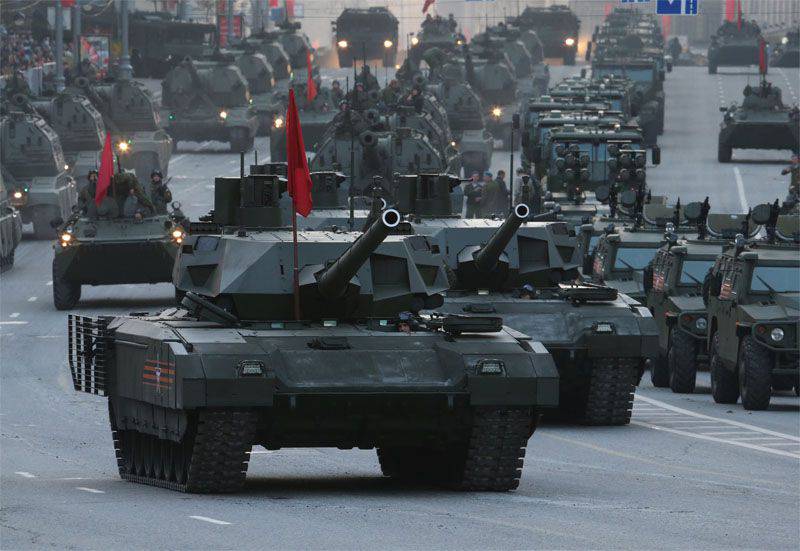 Recall that for the first time the general public was shown the newest tanks during a parade in honor of the 70 anniversary of the Victory. Tanks X-14 "Armata" marched through Red Square. After that, a film about the latest Russian tank was presented on Zvezda TV channel with a demonstration of its main features.
As soon as Russia demonstrated the functionality of the first samples of this technology, in Germany they stated that the German industry would urgently create their own developments of such a plan. It turned out something from the "catch up and overtake" series, but only in the German version.