В
National Anti-Terrorism Committee
reported that in the territory of the Republic of Kalmykia, representatives of an armed gang group who were searched for on suspicion of involvement in the killing of a policeman in Moscow were liquidated. It is reported that according to law enforcement agencies, Azamas Shikhavov and Zaur Khamutaev belonged to the so-called "Babayurt" terrorist group operating in the territory of Dagestan. It was their Moscow police officers who were stopped to check documents on Maryinsky Park Street in the Russian capital, after which one of the militants opened fire on the police lieutenant. From received gunshot wounds, a law enforcement officer died.
Representatives of the special services established that the militants were able to leave Moscow. After the special events, information was received that the militants are located in one of the villages, located approximately 250 km from Elista. We are talking about the village Prikumsky Chernozemelsky district of Kalmykia. It was decided to conduct a special anti-terrorist operation. According to the results of the special operation, in which fighters of the special forces of the FSB and the Rys unit of the Ministry of the Interior of the Russian Federation participated, the militants were eliminated.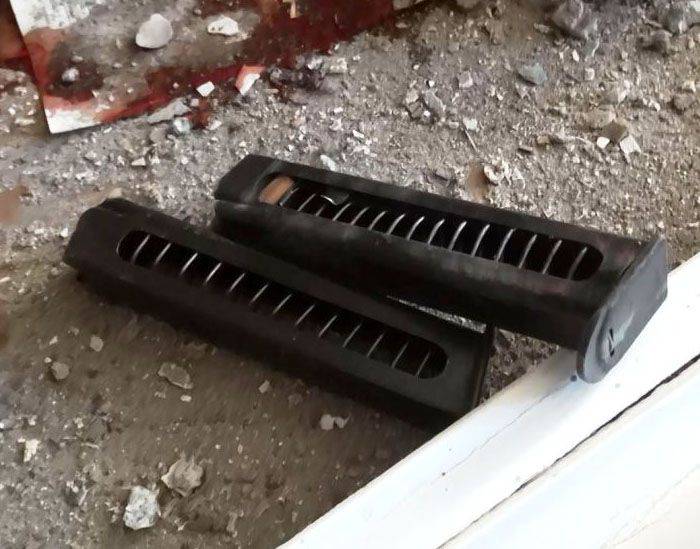 According to the investigators, in the liquidated militants, Zaur (Zavur) Khamutaev (born 1984) and Azamat Shikhavov (born 1990) who attacked the Moscow police were identified. Both of them were on the federal wanted list on suspicion of involvement in numerous crimes, including crimes of a terrorist nature.
According to some information, one of the militants, Zaur (Zavur) Khamutaev, at the beginning of the 2000s, served as a conscript in a special police regiment of the Russian Interior Troops in Vladimir.